Due to the stealthy flying, advanced sensors, and other capabilities, both the F-22 Raptor and F-35 Joint Strike Fighter are classified as fifth-generation fighters. The F-22, though, was designed during the mid-1980s as a pure air superiority fighter. The Raptor's Intra-Flight Data Link (IFDL) is compatible with F-15 Eagles and other older aircraft, but the F-35's Tactical 16 Link communication system is not fully interoperable with IFDL.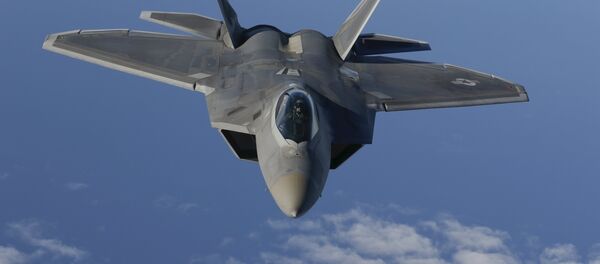 "There have been a lot of improvements that could have been done and should have been done 15 years ago. The Air Force postponed a lot of things for the F-22," David Rockwell, an analyst at Teal Group, told Bloomberg on Monday.
According to Bloomberg, the Raptor's communications set up can accept data from the F-35, F-16, and Eurofighter, but it cannot relay a single bit of the swaths of situational data back to the other aircraft.
What's troubling about the lack of interoperability is that the F-22 is a data gathering monster, and "the F-35A and F-22 are very complementary assets, particularly in highly contested areas," a US Air Force spokesman told Bloomberg on Monday.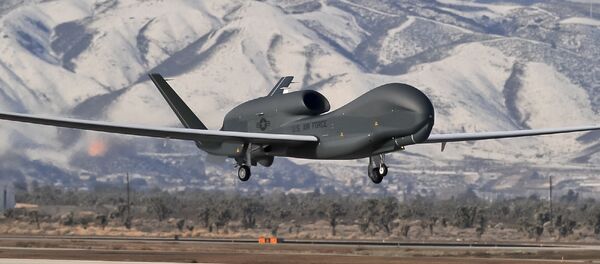 24 August 2017, 21:34 GMT
For now, the pilots have adopted a secure voice link as a temporary measure, but the F-22 is not slated to get the Tactical Link 16 upgrade until 2023. According to Billie Flynn, a former Royal Canadian Air Force squadron commander who now works as an F-35 test pilot for Lockheed Martin, the temporary solution has been adequate during training and simulated combat.
Last year, Northrop Grumman proposed flying RQ-4 Global Hawk drones alongside Raptors and F-35s to facilitate data transmission between the aircraft.