The lawsuit alleges that the state is violating the US Constitution with its Federal Public Lands law, passed in October 2017, that gives the state's land commission the chance to buy federal land before the US government tries to hand it over to a private entity, according to McClatchy. The law went into effect January 1.
The suit cites the US Constitution's Supremacy Clause, which states that when a state law conflicts with a federal law, the federal law has overriding power.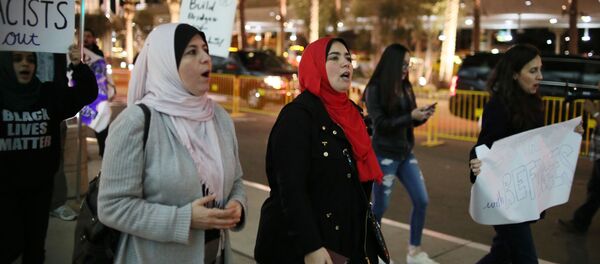 "California has once again passed an extreme statute, found in no other state, to obstruct the federal government," Jesse Panuccio, the Justice Department's associate attorney general, telling reporters according to Reuters, "this time by interfering with the conveyance of federal land."
"This is another example of California ignoring federal laws," he added.
Speaking to the Washington Post, US Attorney General Jeff Sessions said in a statement that "the Constitution empowers the federal government — not state legislatures — to decide when and how federal lands are sold."
"California was admitted to the Union upon the express condition that it would never interfere with the disposal of federal law. And yet, once again, the California legislature has enacted an extreme law attempting to frustrating federal policy," he added.
The department's lawsuit comes a month after it sued California in an attempt to challenge the state's immigration laws. That suit is ongoing.