According to a Phoenix Police report, 40-year-old Sharron Dobbins reportedly "contact tased her teenage son on the leg" on Easter Sunday.
"I said, 'Get up! It's Jesus' Day!'" Dobbins said, KNXV reports.
"I don't think I did anything wrong because you're supposed to put God first and that's all I was trying to do is tell my kids to put God first," she added.
Although Dobbins admits she was holding a taser, she told police officials she just flashed its lights and made it spark as a warning.
"I made the noise with the taser, but I did not tase my son," Dobbins told police.
"He was like, 'Mom, I'm calling the police.' I said, 'You can call the police, UPS, DPS, whoever you want to call,'" Dobbins told KNXV. "Police were on the phone and I told the dispatcher, I told her, 'You need to be with Jesus right now.'"
Phoenix police said they found two marks on the teenager's leg where he was tased, even though the victim "did not complain of any pain." Dobbin's 17-year-old son and 18-year-old nephew also witnessed the incident, according to officials.
Dobbins was arrested and spent 12 hours in jail on Easter, KNXV reported.
Police records reveal that Dobbins was charged with one count of child abuse with intent to cause harm.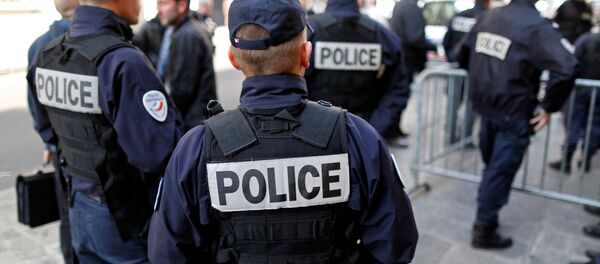 20 February 2018, 03:26 GMT
"Nobody writes a book on the correct way of parenting," the mother said. "I tell my sons to honor thy mother and thy father or their days will be shortened and that's my favorite."
During her initial court appearance on Monday, Dobbins told the judge that her two children, including the 16-year-old who was reportedly tased, are on probation and wear electronic monitoring devices. It is unclear what Dobbins' sons are on probation for.
"He has an ankle bracelet on," she told a judge Monday during her court appearance, referring to her 16-year-old. "He's under my custody and everything.:
Although Dobbins was released from custody this week, she cannot have any contact with her son and is subject to supervision by Pretrial Services. Her son is currently residing with a family member. She is required to appear in court on April 16 for a status conference and on April 20 for a preliminary hearing.