Israeli Prime Minister Benjamin Netanyahu said Tuesday, he would cancel a deal with the UN to relocate African migrants.
"I have listened carefully to the many comments on the agreement. As a result, and after I again weighed the advantages and disadvantages, I decided to cancel the deal," Netanyahu said in a statement.
Netanyahu added that Israel would continue to search for a solution of this problem and prevent new border violations.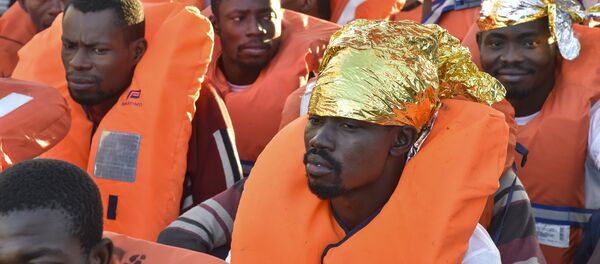 The statement was made a day after it was announced that Israel and the United Nations Refugee Agency reached an agreement to deport some 16, 000 African migrants to European countries.
Reacting to the Netanyahu's decision, UNHCR spokesman William Spindler expressed hope that Israeli Prime Minister Benjamin Netanyahu will get enough support to revise the cancellation.
"We learned about this decision through the media… We hope that soon the prime minister will be able to obtain the necessary support so that the implementation can go ahead… we are confident that there will be a solution for thousands of Eritreans and Sudanese that are in Israel. We stand ready to work with Israel and with countries that will be willing to take some of these refugees," Spindler said at a briefing.
Israeli authorities estimate that about 27,000 people from Eritrea, some 7,500 Sudanese nationals and about 2,500 people from other African states are currently residing in Israel, with many of them having no relevant permission.
READ MORE: About 25,000 Rally in Tel Aviv Against Deportation of Asylum Seekers (VIDEO)
In early January, Israeli authorities adopted regulations forcing thousands of predominately Sudanese and Eritrean asylum seekers, who applied for refugee status in Israel but received no response, to leave the country within 90 days or face imprisonment.
Next month, Israeli Prime Minister Benjamin Netanyahu announced the beginning of the deportation procedure. Within the framework of the Israeli plans, about 40,000 undocumented migrants from Africa should leave the country or face indefinite detention. 
However, the High Court has temporarily suspended the deportation plan until the revision of an anti-deportation petition.