Russian President Vladimir Putin said on Tuesday that Moscow had prepared at least 20 questions about the Skripal case that will be raised at the upcoming OPCW emergency meeting.
"We have posed questions to the [OPCW] Technical Secretariat because these questions are legitimate … Unfortunately, we have not received any answers. This is not satisfactory for us, which is why we insist, and we will insist, that the investigation [into the Skripal case] is absolutely transparent, comprehensive, unbiased, and indispensably involving the Russian experts," Shulgin told a press conference on the results of the emergency OPCW Executive Council meeting in The Hague.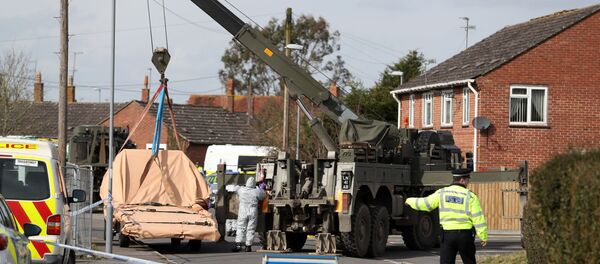 Shulgin specified that apart from the OPCW Technical Secretariat, Russia's questions concerned the United Kingdom and France.
The OPCW meeting took place earlier on Wednesday upon Russia's request. It followed accusations by London that Moscow had organized an attack on Skripal and his daughter Yulia in the UK city of Salisbury on March 4 with the use of military-grade nerve agent Novichok.
Moscow had denied the claims, pointing to the lack of proof provided by the United Kingdom on Russia's involvement in the attack.