Benjamin Netanyahu has announced that the New Israel Fund, an NGO with ties to George Soros, is directly responsible for the failure of a major migrant deal that would've resulted in thousands of African migrants being deported from Israeli territory, The Jerusalem Post reports.
According to the Prime Minister, he spent the last two years courting Rwanda to persuade the country's government to accept the migrants following their deportation from Israel, whom Netanyahu described as "infiltrators."
However, "after tremendous pressure on Rwanda from the New Israel Fund and sources in the European Union, Rwanda folded on the agreement and refused to absorb infiltrators who would be removed from Israel by force," Netanyahu claimed.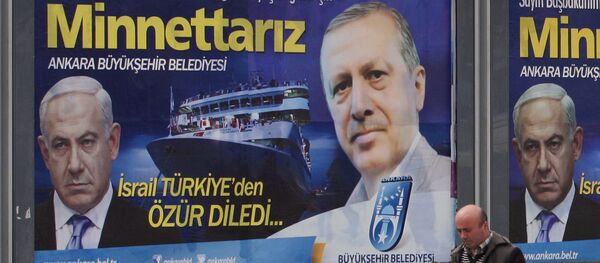 The Prime Minister labeled the NIF as a foreign organization that receives funding from "foreign governments and organizations hostile to Israel, such as those funded by George Soros," the newspaper adds.
In response, the NIF has called upon "all Israelis who fear the threat of Bibi to Israeli democracy" to rally behind the NGO and stand up to the Prime Minister and his policies.
"This is a battle for Israeli democracy, and we are Israel," the organization said.
Earlier in March it was announced that Israel and the United Nations Refugee Agency had reached an agreement to deport some 16,000 African migrants to European countries.
READ MORE: Israel Cancels Deal With UN on African Migrants One Day After
However, on April 3 Netanyahu declared that he decided to cancel the deal after apparently caving in to pressure from his coalition partners.
Israeli authorities estimate that about 27,000 people from Eritrea, some 7,500 Sudanese nationals and about 2,500 others from African states are currently residing in Israel.