Incoming US Secretary of State Mike Pompeo and Joint Chiefs of Staff Chairman Joseph Dunford have recommended that President Donald Trump not immediately withdraw troops from Syria, as the move would go against national interests, local media reported on Thursday.
READ MORE: PHOTOS Show New US Military Base in Syria While Trump Demands Troop Withdrawal
According to the CNN broadcaster, which cited officials familiar with the matter, during Trump's Tuesday meeting with US security officials, Pompeo and Dunford advised the president against an immediate withdrawal of troops from Syria.
Upon Trump complaining of the amount of money the United States is spent on operations in Syria and Iraq without gaining anything in return, the officials said that an immediate withdrawal would be a mistake, as it would allow Russia, Turkey and Iran to freely pursue their own interests in the region, something which runs counter to the US agenda.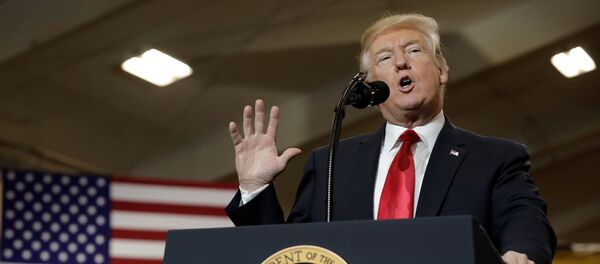 Defense Secretary James Mattis outlined to the president the possibility of terrorist groups regrouping in remote positions in Syria, and said that the withdrawal would reverse the progress achieved so far.
Last week, Trump said that the United States would leave Syria "very soon" and let other countries "take care of it." The US Defense Department did not confirm these withdrawal plans.
READ MORE: Trump's Vow to Pull Out of Syria is Yet Another Empty Promise – Academic
The United States and its coalition of more than 70 members are waging military operations against the Daesh* in Syria and Iraq. The coalition's strikes in Iraq are conducted in cooperation with Iraqi officials, but those in Syria are not authorized by the government of President Bashar Assad or the UN Security Council. Nearly 2,000 US troops are currently deployed in Syria.
* Daesh — terror group, outlawed in numerous countries, including Russia