"China's illicit trade practices — ignored for years by Washington — have destroyed thousands of American factories and millions of American jobs," the president said in a Thursday evening statement.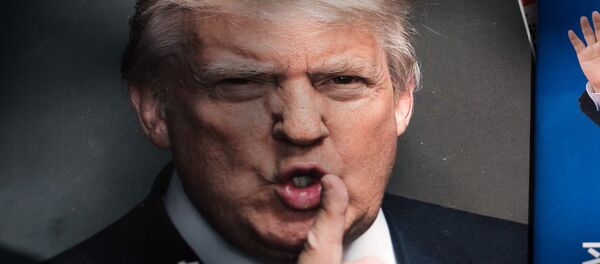 On Tuesday, "the US Trade Representative announced approximately $50 billion in proposed tariffs on imports from China … Rather than remedy its misconduct, China has chosen to harm our farmers and manufacturers. In light of China's unfair retaliation, I have instructed the USTR to consider whether $100 billion in additional tariffs would be appropriate." The US secretary of agriculture has also been directed to implement a plan to "protect [US] farmers and agricultural interests."
"Notwithstanding these actions, the United States is still prepared to have discussions" on new trade deals, the US leader added. 
​Robert Lighthizer, the US trade representative, clarified that any additional measures impacting US-China trade would not be implemented until certain administrative steps are completed.  
​"Unfortunately, China has chosen to respond thus far with threats to impose unjustified tariffs on billions of dollars in US exports, including our agricultural products. Such measures would undoubtedly cause further harm to American workers, farmers, and businesses. Under these circumstances, the President is right to ask for additional appropriate action to obtain the elimination of the unfair acts, policies, and practices identified in USTR's report," Lighthizer said shortly after Trump's announcement. 
The tariffs announced by the Trump administration April 3 will not take effect until May 15 at the earliest. The potential tariffs announced today will now have to be formalized in the form of a write up from the USTR that details what products would be affected, for example. From there, Trump would have to use executive authority to direct the implementation of the tariffs, which takes about six weeks. 
c2796b.jpg" width="100%" height="100px" frameborder="0">
​As a result of strongly aligned financial interests between Beijing and Washington, Australian economist Steve Keen explained to Sputnik Radio's Loud & Clear that US companies would have their operations significantly disrupted by the tit-for-tat tariff battle initiated by Trump. Even for goods made in the US, domestic firms rely significantly on China for their production processes — and now will face disruptive measures from Washington interfering with that.