Last week, Trump revealed that the United States would soon withdraw from Syria, however, there was no confirmation from the president's administration or the Pentagon.
On Tuesday, Trump reiterated his stance, adding that these plans will be discussed with coalitions' allies and countries of the region.
Syria's Envoy to the United Nations Bashar Jaafari stated that Damascus had not received any official information on Trump's plans to pull out US forces from the country.
TRUMP LACKS CLOUT TO OVERRULE PENTAGON ON SYRIA
The deadlock in Washington confirms that Trump still lacks the power to override ongoing Defense Department policies on Syria, University of Pittsburgh Professor of International Relations Michael Brenner said.
"US policy on Syria is made and implemented by the Pentagon. That has been so since 2011," Brenner said.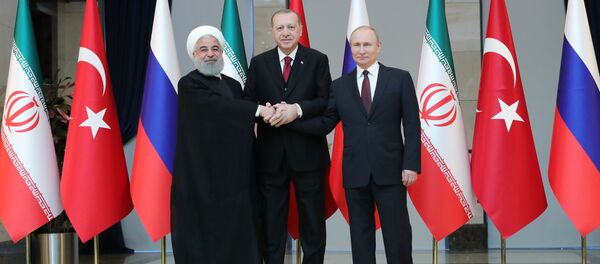 Then-President Barack Obama opposed any US military involvement in Syria, but he then acquiesced in it as an assist to a humanitarian mission at Singar and then Kobane, Brenner recalled. Moreover, Obama also used the US military to block the Islamic State* terror group's direct threat to the Kurds in northeast Iraq, Brenner added.
"Escalation soon occurred as Obama was pressured by his generals, the Israelis, the Saudis — who along with Turkish President Recep Tayyip Erdogan were backing the Islamic State and al-Qaeda/Nusra Front — and the Israeli lobby in the United States," Brenner said.
The emphasis in US policy on Syria has been on toppling President Bashar Assad throughout, Brenner noted.
"That became linked to thwarting Iranian influence, to inflicting a defeat on Russia post-2015; and establishing a permanent American military presence in Iraq and Syria both. (The former has been a clear US objective since 2003)," Brenner said.
TRUMP FAILS TO RECOGNIZE CONTRADICTIONS IN HIS OWN POLICIES
Trump still does not appear to realize that his own commitments as US president to Saudi Arabia and continued rhetoric against Iran have boxed him in and prevent him from implementing a pullout of the US military from Syria, Brenner pointed out.
"Trump is too… ignorant to realize that his pact with Saudi Arabia and Mohammed bin Salman personally, along with his rhetoric about Iran, makes it impossible to resist the pressures to stay in Syria indefinitely," he said.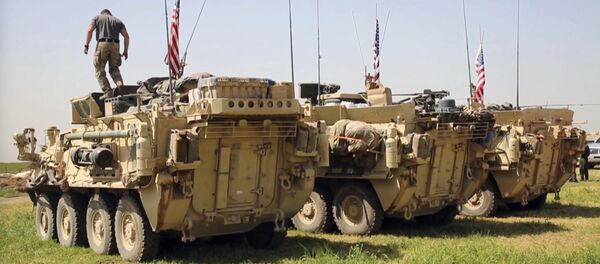 Trump also remains committed to support the remnants of the Islamic State and Nusra Front terror groups in an effort to undermine Assad and — in the fanciful thinking of US policymakers — to eliminate Russian and Iranian influence, Brenner noted.
"Those goals are impossible to achieve, but the enterprise serves to keep the pot boiling, to lay the ground for the desired confrontation with Iran, and to keep alive their dream of 'full spectrum dominance' across the globe," he said.
Russian President Vladimir Putin would like to work constructively with Trump and explain to him the contradictions in his Middle East policies, Brenner commented.
"Putin would dearly love to explain all this to Trump personally; and the nuclear craziness as well. He rightly thinks that there is a chance of succeeding since Trump has no strategic vision," he said.
However, the prevailing forces in Washington, and the anti-Russian hysteria possessing the United States would prevent that from happening, Brenner concluded.
TRUMP AT ODDS WITH ESTABLISHED US SECURITY BUREAUCRACIES
Independent Institute Center for Peace and Freedom Director Ivan Eland agreed that Trump was at odds with his own national security bureaucracy in wanting to evacuate the US military from Syria.
"As in other issues, especially in foreign policy, Trump's pronouncements differ from the bureaucracies' actual policy on the ground," Eland said.
Trump's goal was to vanquish Daesh and then leave Syria, Eland explained.
"In contrast, the security bureaucracies want to hold Syrian territory captured from the Islamic State, use it as a bargaining chip in any peace negotiations, and train Syrian groups to 'stabilize' it," he said.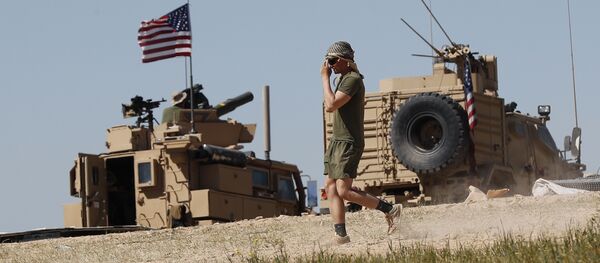 The Washington national security bureaucracies had gotten Trump to agree to delay US withdrawal until pockets of Islamic State-held territory could be mopped up and forces could be trained to stabilize the captured Syrian territory, Eland cautioned.
"These goals could take some time and allow the security bureaucracies an excuse to keep US forces in Syria," Eland said.
Some 2,000 US servicemen are currently deployed in Syria, but their presence is without mandate from the UN Security Council or permission from the Syrian government.
*Islamic State terror group is also known as IS, ISIL, ISIS or Daesh; it is banned in Russia, the United States and many other countries.