A portrait, which appears to bear Adolf Hitler's signature. is due to go under the hammer in Germany next week for over $73,000.
The artwork depicts the Nazi dictator's former lover, a French woman named Charlotte Lobjoie, according to Reuters. The roughly half-meter wide oil painting, signed A. Hitler, features "a young woman with a red scarf loosely on her head that casts a heavy shadow over her face, and holding a pitchfork," the website reports.
In the painting, the lady is wearing a light-colored shirt, exposing part of her breasts.
Notably, Lobjoie is believed to have given birth to Hitler's son Jean-Marie Loret, who actually revealed the love story based on what he had heard from his mother. 
"When your father was around, which was very rarely, he liked to take me for walks in the countryside. But these walks usually ended badly — in fact, your father, inspired by nature, launched into speeches which I did not really understand," she reportedly told him.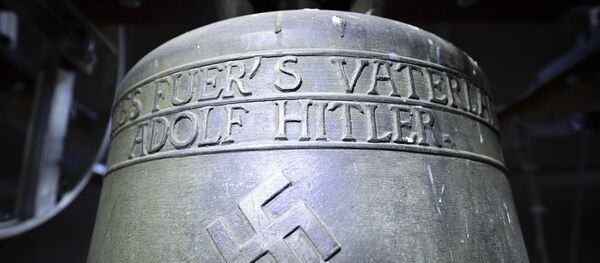 In 2012, dramatic evidence surfaced around Jean-Marie, including that he had the same blood type as Hitler. He was also found to have had similar handwriting and shared a physical resemblance which he passed on to some of his 10 children.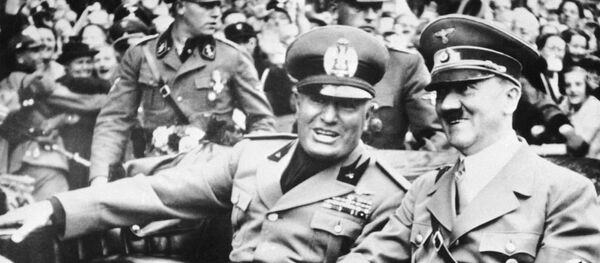 The painting "Portrait of a Girl" is being sold at the Weidler auction house in Nuremberg, the city that hosted the Nazis' annual propaganda rallies between 1933 and 1938. It is expected to be auctioned off for over €60,000 ($73,000).
The company has held multiple sales of the Fuhrer's artwork, namely his renowned watercolors, which met harsh criticism from Holocaust victims.
READ MORE: Israel Has Right to Land, Iran's Khamenei Makes Hitler Look Good — Saudi Prince