Glushkov, sentenced in absentia in Russia to eight years in prison for embezzling from Aeroflot, died in London in mid-March. Scotland Yard reported that at that stage that it considered his death to be "mysterious." At the same time, the police said that Glushkov had been choked, and the incident had been qualified as a murder. Russian investigators opened their own probe into Glushkov's murder.
"According to UK media reports, the death of a Russian citizen occurred in very strange and mysterious circumstances immediately after the poisoning of the Skripal family. The ambassador plans to use the advice of the UK Foreign Office and request a meeting with the head of the London police in order to invite the British side to inform us in detail about the progress of the investigation. For Russia, this murder has not only criminal, but also a political dimension," the embassy said in a statement.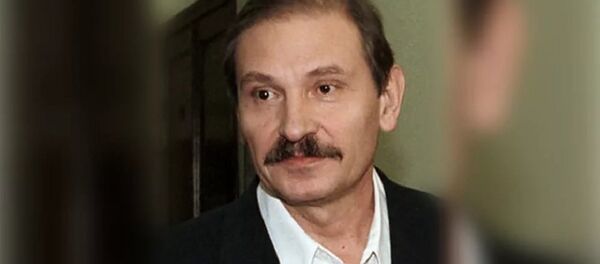 The embassy said that it had just received a note from UK Foreign Office regarding Glushkov's death, but that note was actually meaningless.
"The embassy is grateful for the answer, but the note does not contain any information, except for sending us to London police in case we have questions. The embassy only asked UK authorities one favor — to inform us in detail about the investigation of the death of the Russian citizen. The question has been answered neither by the police nor by the Foreign Office, which can not but cause regrets," the embassy said.
Almost a month has passed since Glushkov's death and, like with the poisoning of the Skripals, the UK side does not provide any information, the embassy noted.
"After our repeated appeals, we have nothing left but to assume that it is most likely has been done intentionally," the statement concluded.