When asked whether the US sanctions will affect the delivery of the S-400 systems to Turkey, a source in the Turkish Foreign Ministry told Sputnik that "on this topic, our president [Erdogan] gave a clear answer."
On Friday, the United States slapped a number of sanctions on 38 Russian individuals and entities, including Russia's state arms exporter Rosoboronexport as well as senior Russian government officials and businessmen.
READ MORE: Erdogan Slams NATO's Negative Reaction to S-400 Deal With Russia
Speaking at a joint press conference after talks with Russian counterpart Vladimir Putin in Ankara earlier this week, Turkish President Recep Tayyip Erdogan stressed that "the S-400 deal is made, and this matter is closed."
Putin, for his part, pointed out that Moscow and Ankara had agreed to speed up the delivery of the S-400 systems to Turkey.
In another development this week, Turkish presidential spokesman Ibrahim Kalin said that "work for delivery of Russian S-400 missile defense systems [to Turkey] in 2019 has been finalized," according to the Turkish newspaper Hurriyet Daily News.
READ MORE: Erdogan Says Turkey's Deal With Russia on S-400 Supplies 'Made US Furious'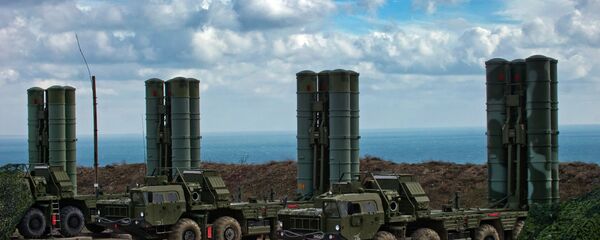 Russia and Turkey clinched a loan deal on Ankara's purchase of the Russian-made S-400 surface-to-air missile systems in December 2017.
The agreement stipulates that Russia will supply Turkey with four batteries of S-400s; the missile launch systems will be maintained by Turkish personnel. The initial delivery of the batteries is scheduled for the first quarter of 2020.
The S-400 is capable of engaging up to six targets and destroying them at a distance of up to 250 miles (402 kilometers). The system is equipped with tracking and search radar systems, eight launchers, 112 guided missiles, as well as command and support vehicles.