The cousin of Yulia Skripal, who has regained consciousness and the ability to talk after being poisoned in early March, has turned to UK Prime Minister Theresa May to reconsider the visa issue, according to Sky News.
READ MORE: Russian Embassy: UK Welcomes You EXCEPT if You're Skripal's Niece
In her address to the prime minister, Viktoria Skripal said she wanted, first of all, to visit her uncle and cousin in order to pass information regarding their medical condition to her grandmother.
"The whole world is now talking about an unprecedented political scandal, but real people are in the epicenter of this scandal. This is our family, which needs to be together now," she said to the channel in Russian.
Viktoria Skripal said to Russian media that she had been informed by the Russian Embassy in the UK that the reason behind her visa refusal was that Yulia Skripal "seemingly" doesn't want to see her.
The UK Home Office has refused to issue a visa to Viktoria Skripal, saying "her application did not comply with the Immigration Rules." While the former spy's niece believes that the "British must have something to hide," the Russian authorities have demanded that London provide an explanation on the refusal.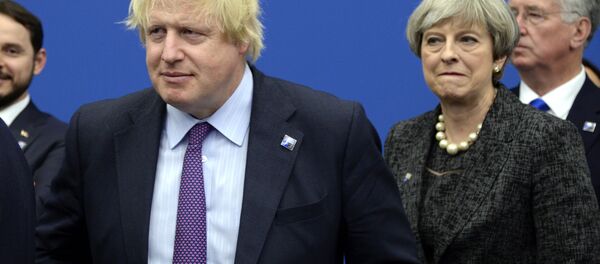 Meanwhile, reports have emerged stating that Sergei Skripal, a former GRU officer, has regained consciousness and his ability to speak. His daughter has been awake for several days. The medics have said that their health has been improving rapidly.
The Skripals have been treated for over a month after being hospitalized on March 4 in critical condition in the town of Salisbury. They were exposed to what the UK authorities called an A234 nerve agent, allegedly associated with the Soviet-made Novichok group. 
UK Prime Minister Theresa May claimed that it was highly likely that Russia was behind the attack in Salisbury and expelled 23 Russian diplomats. The move was supported by a number of Western countries, including the United States. Moscow has denied any involvement in the poisoning, saying there were no facts supporting the accusations.