Tino Kunzel moved to Russia from Germany in 2004 for work, as an editor for the newspaper Moskauer Deutsche Zeitung.
"Russia always interested me," Kunzel admitted. "It seemed like such a mysterious country which no one understands."
There were some things that puzzled him at first about Russia, the expat said. "For example, Russians clearly delineate personal and public space. The attitude is 'what's shared isn't mine, and so someone else is responsible for it'. This was visible in every entrance to an apartment building. You would go visit a friend, and have to climb a dark, smoky, dirty staircase, and think to yourself 'geez, if this is what it's like outside, what's inside the apartment?' But inside it would be clean and cozy. In Germany, things are different. There, people not only look after their apartments, but the entrances to them and courtyards. After all, this too affects the quality of life."
Moreover, Kunzel noted, it's true that Russians tend to not be very open with strangers. "In Germany, it's expected that you greet your neighbors. This habit irritated me a bit; you say 'good day' even to people who don't mean anything to you. On the other hand, this is something that unites people. Here, I first saw how people pass one another, not even lifting their heads, as if the other person doesn't exist at all."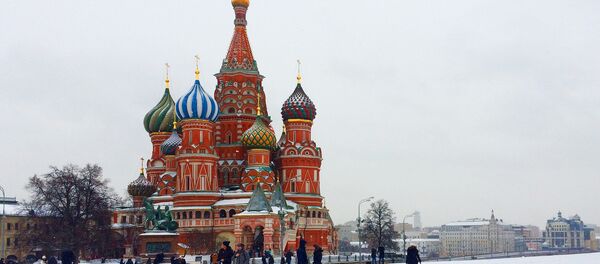 "But things are changing," the expat added. "In recent years, Russians pay closer attention to the entrances to their apartment buildings, and have become more affable. I think this has to do with the fact that the quality of life has improved. Earlier, people thought only about how to feed their families; now they can look around more."
"The standard impression of foreigners about Russians is that they don't smile a lot. Here I can't be very original – this really was something I did not get enough of at first," Kunzel said. "A smile, after all, not only expresses a good mood, but also highlights acceptance of your interlocutor, and speaks about your attitude toward him or her."
Here too, however, there have been changes for the better, he added. "Russians are no longer so stone-faced; there are more smiles, and people are more relaxed."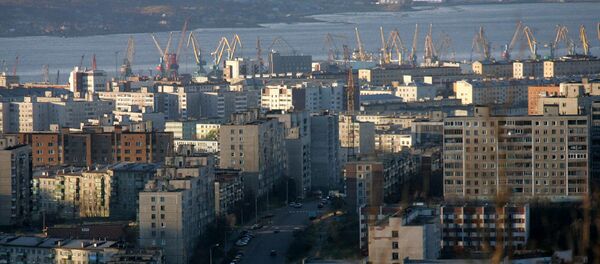 On the subject of Russian roads, the expat noted that in his travels by taxi or by public transit, he has come across both excellent roads and terrible ones.
Ultimately, Kunzel said that Russia has become more understandable and rational to him. At the same time, "the country that I first came to and the one I live in today are radically different. People are more polite, friendly, welcoming."
Amedeo Cigersa moved to Russia in 2005 after visiting several times on business starting in the 1990s and studying Russian. "It seemed to me at the time that knowledge of the Russian language would provide me with many opportunities in life," he said. 
"Of course there were differences of character," Cigersa explained. "Italians are more hot-blooded. In this sense, we are closer to people from the Caucasus. Russians are not as open, especially those who live in the north."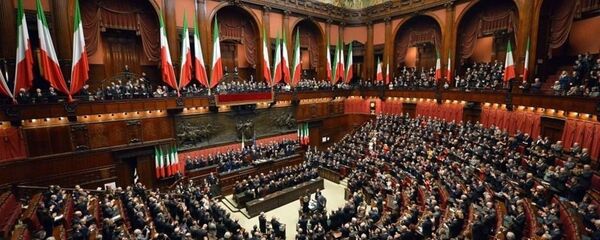 The Italian recalled that when he first came, he worked for a company in Komi Republic, located about 1,700 km northeast of Moscow in the Russian Arctic. "There I was treated with suspicion. Without knowledge of Russian, I could hardly make any contacts. But in the end I gained some very good friends, and continue to communicate with them to this day."
"My Italian friends often ask me about life in Russia. The Western media has little real information, but a lot of hackneyed stories, which evokes interest. For some reason, everyone thinks there are big lines in shops, that everything is gray, that there is little sunshine, that it's cold. I tell my friends how people actually live, but it's much better to come and see with one's own eyes. Italian tourists are amazed at just how modern, developed and huge Moscow is. It turns out that cultural exchange is the best medicine against stereotypes."
Kolomensk Kremlin view. Photo taken by Amedeo Cigersa.
In truth, Cigersa said, life for ordinary people in Italy and Russia is quite similar. "In both countries, people are always rushing about in the big cities; in villages life is more easygoing. In both countries people go to work, go to shops, raise children. There are plenty of differences, of course, including climactic ones, but basically, people have the same goals."
Maxwell William, an expat from the USA, moved to Russia in early 2016. Before that, he spent several years teaching English as a second language in South Korea. Today, in addition to teaching, he does translations.
"Before coming here, I had the standard set of views about Russia as presented by US media," William recalled. "It may seem absurd now, but at the time I really believed that someone was always following me; I expected that I would be interrogated at the airport, and that my phone would be tapped. I thought Russia would be something akin to North Korea. I'll be honest, there was a certain amount of fear."
"On the ground, things didn't turn out as I expected," William joked. "Maybe the FSB works so well that I haven't noticed them, or they understand that I'm just an ordinary guy looking to familiarize myself with Russian culture. In any case, I have not run across the secret services."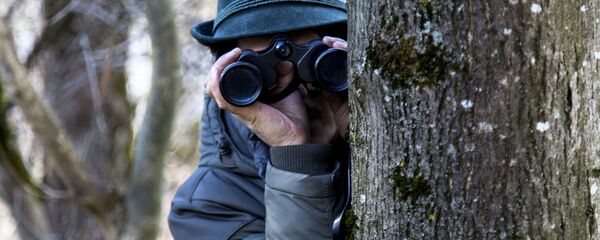 The American said that the Russian accent is not at all similar to how it's portrayed in Hollywood. But there was some truth to the stereotype that Russians don't smile a lot, he explained.
At first, William lived in Yekaterinburg, a city just east of the Ural Mountains separating western Russia from Siberia. "I flew in during the winter, and still remember how cold it was," the American explained. "In the street it was —35 Celsius [-31 Fahrenheit]. I thought my eyelids would freeze shut and never thaw out again. I was given several pairs of valenki [traditional Russian felt boots]; it's still a mystery to me why these boots are so warm. To be honestly, my memories of Yekaterinburg aren't the best, probably because of the climate."
Eventually, William moved to Saint Petersburg, a city which would come to captivate him. "I grew up in a small town in Michigan in the US Midwest. As a child and teen I always dreamed of living in an old European city; you know, the kind where you would walk through open-air markets, peek into a bakery in the morning, sit in a park with friends in the evenings drinking wine. In St. Petersburg, this is pretty close to how my life is. The city is big but comfortable. One can reach the center on foot, and I often meet friends in the street. Compared to Seoul, which is just huge, St. Petersburg is perfect for me."
There was one peculiarity about Russians when it comes to communication, the expat said: friends tend to be very close to one another, but strangers in the street tend to come off as somewhat cold. "If someone approaches you to ask a question, you do your best to respond as quickly as possible. In America, when a passer-by asks for directions, the conversation can last several minutes. With people they know, Russians act differently. For example, on New Year's Eve, a woman from a shop near my home just gave me two bottles of champagne for free."
© Sputnik / Evgenya Novozhenina
 / Go to the mediabank
A young man feeds pigeons at the Griboyedov Canal in St. Petersburg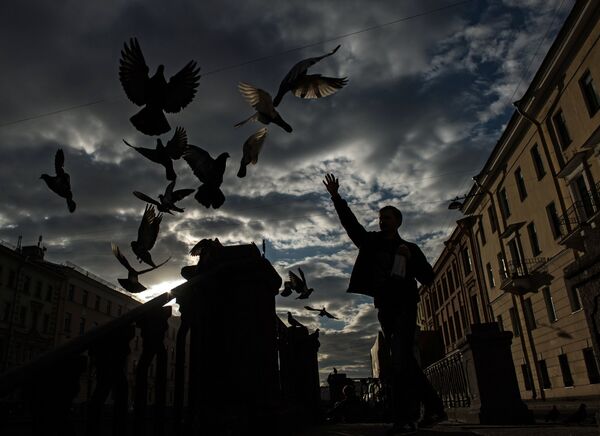 A young man feeds pigeons at the Griboyedov Canal in St. Petersburg
© Sputnik / Evgenya Novozhenina
/
There were differences when it comes to driving too, William noted. "In America, someone might have a hamburger in one hand and be talking to other people in the car, but as long as they stay in their own lane, they'll generally be considered safe. In Russia, people drive as if there are no lanes at all, so it's necessary to closely watch all cars on the road closely at all times."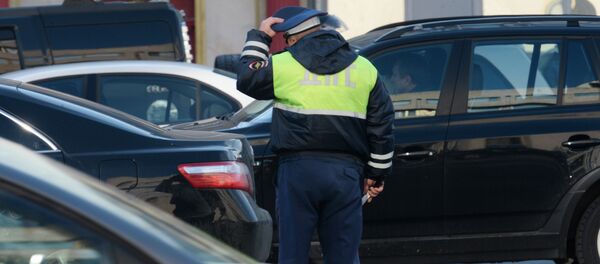 William also noted differences between Americans and Russians in how they behave in public transport. In Russia, he noted, people in a bus or on the subway talk quietly, so as not to disturb others. "Americans are louder," he said. "I remember talking on the phone to my sister on the bus one time. I wasn't yelling or anything, but an old woman came up to me and reprimanded me. I didn't understand Russian at the time, but felt embarrassed. I got off the bus at the nearest stop, continued on foot and never talked on the phone in a bus again."
Ultimately, the American admitted that he probably still doesn't understand Russia. "In some ways, the country is very similar to America. I say this to my friends, because our media doesn't mention it. But there are differences. Russians are calmer in situations of chaos or crisis… In America, people don't like it when things get out of control. In Russia, people are less bothered. The currency exchange rate can go up or down, wages can fall, the winter can drag on forever, but Russians stay friendly and calm. I've yet to explain it to myself, but this is my perception of the country," the expat concluded.