In securing his party a strong majority in the country's parliament, he has gleaned two-thirds of the seats, based on preliminary results.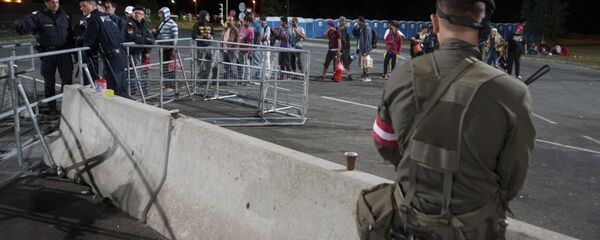 The avowedly right-wing nationalist politician branded himself as the only person who could rescue Hungary's Christian culture from popular fear of the ongoing Muslim migration into Europe. The fire and brimstone threats made by Orban were particularly successful in rural areas with less education and resources.
"We have won, Hungary has won a great victory," declared a smiling Orban in front of supporters in Budapest, according to the South China Morning Post (SCMP).
The autocratic Orban made note of himself as the saviour of the country, stating: "There is a big battle behind us, we have won a crucial victory, giving ourself a chance to defend Hungary," cited by SCMP.
Preliminary results show that with 93 percent of votes counted, Orban's Fidesz party has won 133 seats, making for a close two-thirds majority in the 199-seat Hungarian parliament.
The Jobbik party is projected to gain 26 seats, the Socialist party placed third with 20 seats and two leftist parties, DK and LMP, each won nine and eight seats, respectively.