"We strongly condemn the attack and we have the strong suspicion it was carried out by the regime, whose record on the use of chemical weapons is known by the international community," the Turkish foreign ministry said in a statement on Sunday.
The ministry added that the alleged attack proves that UNSC resolutions on chemical weapons were "once again" ignored and called for a comprehensive investigation into the matter.
At the same time, US President Donald Trump took to Twitter on Sunday to put the blame for the attack on Syria, accusing Russia and Iran of supporting Syrian President Bashar Assad, claiming Damascus would pay a "big price."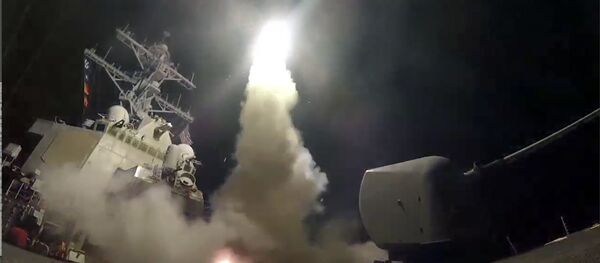 In its turn, Moscow has denounced the news reports about the attack as hoaxes and warned against military attacks against Syrian areas where Russian troops are deployed.
At the same time, the Russian Defense Ministry noted that the allegations of chemical weapons' use had been spread by NGOs, including the infamous White Helmets, who have been repeatedly busted faking their reports.

READ MORE: State Dept Says Dozens May Have Been Killed in Syrian Douma by Chemical Weapons
While Damascus has strongly denied the claims as false, an official Syrian source that was not disclosed told state news agency SANA that news outlets linked to Jaysh al-Islam militants disseminate reports of chemical attacks in order to accuse the Arab Republic's government and prevent its army from advancing in East Ghouta.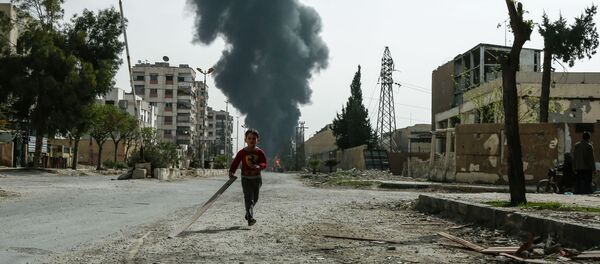 Last year, the United States launched 59 Tomahawk cruise missiles at a Syrian military airfield in Ash Sha'irat in wake of a report of a chemical attack in the Syrian village of Khan Shaykhun, which the US and other Western states blamed on Damascus. The incident claimed the lives of 80 people and wounded another 200.
Damascus has repeatedly denied the accusations, saying that the Organization for the Prohibition of Chemical Weapons (OPCW) confirmed the complete elimination of the government's stockpile of chemical weapons in 2016.