Major cryptocurrencies were trading in the green Sunday morning on reports of two traditional Wall Street companies entering the digital currencies market.
Bitcoin, the largest cryptocurrency by market capitalization, was trading up 2.1 percent at $7,047 a coin, while Ethereum cleared the $400 mark gaining 3.5 percent, Business Insider reported.
The rally followed reports that two Wall Street giants, an investment fund founded by billionaire George Soros and Venrock, — a venture capital firm founded by the descendants of famed billionaire John D. Rockefeller — were all set to dive headlong into cryptocurrency trading.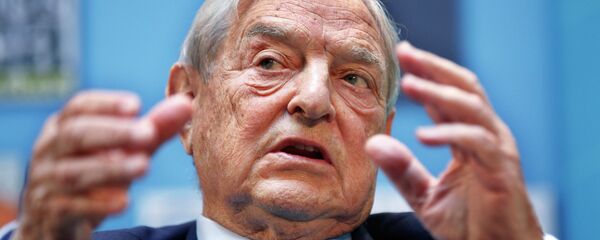 On April 6, Soros Fund Management said that it had gained approval to invest in and trade cryptocurrencies even though Soros himself had previously described them as a "bubble."
In an almost parallel move, Venrock announced that it was partnering with a New York-based cryptocurrency investment firm CoinFund.
Anthony Pompliano, a managing partner at crypto-focused VC firm Full Tilt, told Business Insider that these reports are "encouraging" for the nascent bitcoin market.
"It is encouraging to see institutions with the historical track record of Soros and Rockefeller beginning to gain exposure to blockchain and cryptocurrencies," he said.
"I anticipate more and more institutional capital will begin to pour in, hopefully leading to a more mature and sophisticated market," he added.
Cryptocurrencies were losing ground last week on reports of tech giants mulling a crackdown on cryptocurrency ads and regulatory uncertainty in Asia and the US.
Bitcoin slid down to $5,900 in February from almost $20,000 in December 2017.
READ MORE: Bank of England Calls for Regulation of Bitcoin and Other Cryptocurrencies
Ethereum was trading at just $800 from a record $1,300 in mid-January and kept falling.
XRP (Ripple), which soared to a historic maximum of almost $4 a coin in January, slumped to $1 later that month and hit the depths of just $0.49 in April.