​It has only been "a few weeks after the massive demonstrations calling for some type of change in the US cultural commitment to gun violence. And now we have on the agenda the ultimate expression of gun violence, which is international war," Baraka, a human rights attorney who was also the Green Party's vice presidential candidate in 2016, told Radio Sputnik's Loud & Clear on Tuesday.
"This is, in fact, a very dangerous moment. And it's a moment in which It is absolutely critical that those voices of opposition, those voices that are opposed to US lawlessness, make themselves heard," he said.
In a nod to the Washington Post editorial board's embrace of neo-imperialism, Baraka explained, "We cannot allow for a situation to become normalized where the US takes on the posture of the defenders of human rights — which in and of itself is an absurdity — and assume the right to intervene into any international situation. It is very dangerous to allow that to become part of the norm… it is a position that continues US lawlessness and even gangsterism."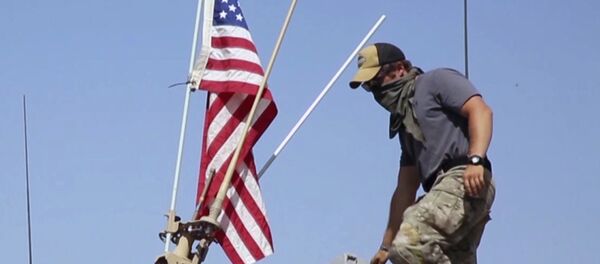 "The parties in support of unilateral action have to be called out," he said.
On Monday, WaPo's editorial board took a break from its religious devotion to taking down Trump with some words of wisdom — attacking Syria with Tomahawk cruise missiles like last year just won't cut it as a comprehensive war campaign, er, strategy.
"Having declared that Syria will pay a 'big price' for its latest use of chemical weapons, President Trump will deal another blow to US global leadership if he does not follow through.
But a few cruise missiles won't change anything in Syria. What's really needed is a concerted strategy for protecting the vital American interests wrapped up in the multi-sided Syrian war — something Mr. Trump, despite the urging of many of his advisers, has failed to develop," the Post's top editors wrote.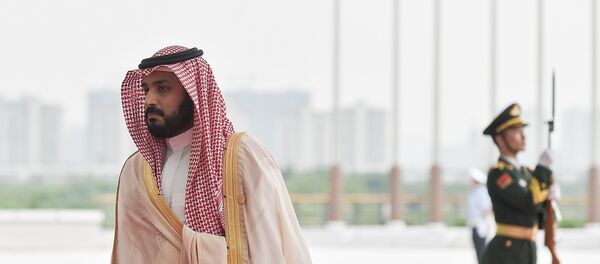 "What's prompting this? For sure, it is nothing that [Syrian President Bashar] Assad did. The idea that Assad would — having virtually reconquered Eastern Ghouta — wait until the end of this very successful recovery operation to launch a completely unnecessary attack on bunch of civilians… Really, you have to be totally naïve to believe Assad would see any advantage in this," Peter Ford, Britain's former ambassador to Syria, told Loud & Clear.
"Anyone with a sense of justice, fairness and objectivity and with half of a brain — which is demanding a lot from people like Mr. Trump — could see that Assad derives no benefit, the jihadis do, and that Trump is allowing himself to have his leash yanked by Islamic jihadis."
While Assad would be foolish to carry out the attack in the flush of victory, jihadi rebels can leverage a gas attack into a PR nightmare to pull in more aid from former Western backers like the US, Ford contended. If one asks who benefits, there is no mistaking that defeated rebel groups — not Assad — benefit most from the aftermath of the chemical attack, according to Ford.