PM May today blamed the Syrian government for the alleged chemical attack on the city of Douma over the previous weekend. She said all indications point to President Bashar al-Assad's government as being responsible for the attack, which she described as a "shocking and barbaric" incident.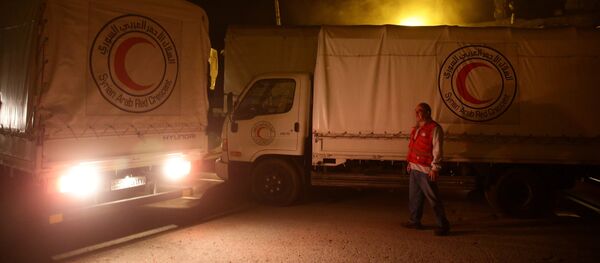 Additionally, she warned that the "use of chemical weapons must not go unchallenged," seemingly expressing support for plans by US President Donald Trump to attack the Syrian Army and other branches of the armed forces.
May also said she's working with the UK's "closest allies to ensure those responsible are held to account."
"We're rapidly reaching an understanding of what happened on the ground. All the indications are that the Syrian regime was responsible, and we'll be working with our closest allies to consider how we can ensure that those responsible are held to account, and also how we can prevent and deter the humanitarian catastrophe of the use of chemical weapons in the future," British Prime Minister Theresa May told reporters in the city of Birmingham on April 11.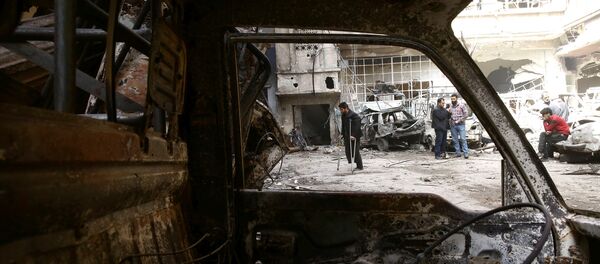 Jeremy Corbyn, leader of the Labour Party, told the BBC that the UK shouldn't attack Syria without first seeking approval from parliament.
READ MORE: Ex-UK Chancellor Urges May to Attack Syria, Let Parliament Ask Questions Later
May declined to answer when asked if should would recall parliament to vote on the matter.
Trump has repeatedly threatened to strike Syria in recent days in retaliation to an alleged chemical attack in Damascus which he believes was carried out by government forces. He is reportedly attempting to build a military coalition with France and the UK to launch a large-scale attack against the Syrian Army. 
The Syrian government has denied any involvement in the attack and previously warned that militants in the area, from the Jaysh al-Islam (Army of Islam) militant group, were planning to launch such a provocation to draw in international military intervention.  
Russia also warned of reports of militants preparing to launch chemical "provocations" in Damascus prior to the incident, and has threatened to intercept and down missiles fired at Syria by the US and other members of the potential military coalition.