"The prime ministers agreed to keep communication channels open in the coming period and to strengthen the dialogue between the two countries in the future," the press service's statement obtained by Sputnik reads.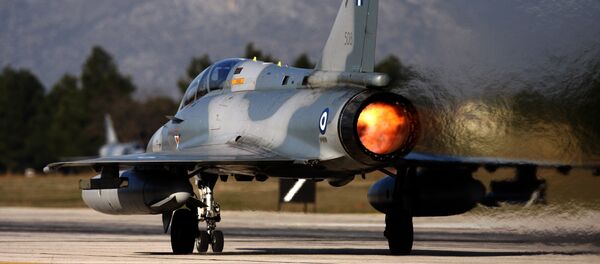 Greece and Turkey regularly accuse each other of airspace violations above disputed areas of the Aegean Sea.
In the meanitime, Greek Defense Minister Panos Kammenos declared on Thursday a three-day mourning in the Hellenic Armed Forces over the death of the pilot, a ministerial statement says.
Earlier on Thursday, a Hellenic Air Force Mirage 2000-5 jet crashed into the Aegean Sea near the coast of Skyros Island. Greek media reported that the plane crashed after intercepting Turkish jets in the Aegean. The Greek Defense Ministry said that crash of the plane was not connected to the interception as there was no dogfight.
"According to the information the military authorities have, [the pilot] was returning after interception of two Turkish jets. There was no dogfight," Greek Deputy Defense Minister Fotis Kouvelis said, adding that by the time the Greek plane arrived to engage, the Turkish jets had left the Greek airspace.