"President Donald J. Trump spoke today with President Recep Tayyip Erdogan of Turkey to discuss the current crisis in Syria. The two leaders agreed to stay in close contact about the situation," the statement read.
US President Donald Trump threatened action on Syria this week in response to last Saturday's alleged chemical attack in the militant-held city of Douma that reportedly killed and injured civilians. On Wednesday, Trump tweeted Russia should get ready for a strike on Syria after Moscow reportedly vowed to shoot down missiles.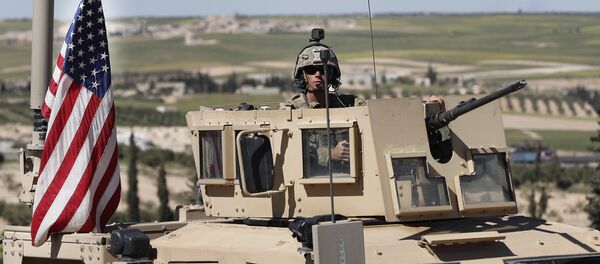 In January, Turkish President Recep Tayyip Erdogan announced that he was not planning to
discuss
the US intentions to create "border security forces" northern Syria with US President Donald Trump, but would maintain contact with Vladimir Putin. However, the two presidents held
phone talks
later, with Trump urging Turkey "…to exercise caution and to avoid any actions that might risk conflict between Turkish and American forces," according to White House.