A spokeswoman for the sumo organization told AFP, on condition of anonymity, that the measure was taken for safety reasons. She noted that although the wellbeing of boys was was no less crucial, there was certainly a wide gap between how possible scars could affect boys' looks and health and those of girls.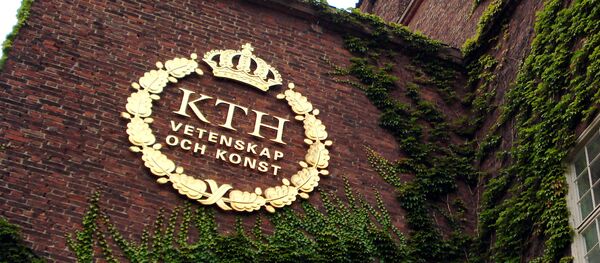 14 February 2018, 06:30 GMT
"You must understand the nuances," she said.  She went on to add that the decision has been taken based on earlier reports of injuries children had sustained during the traditional sport events.
The move has sparked utter outrage among the Twitter audience, since it is not the first case of sexism reported in the Japanese sporting sphere.  Twitter users are certain the body's rhetoric is a bunch of nonsense to make a formal excuse for ditching female sumo wrestlers from tournaments. 
Some users even opted for a more ironic approach as they recollected promo pictures of, for instance, a Ferrari on the ring, which circulated on the internet not long ago:
One social media user noted that whatever the ruling of the association, paradoxically enough, it would be deemed as incorrect by girl wrestlers' parents:
The sumo event in question took place in Shizuoka prefecture on Sunday and was meant to demonstrate the traditional Japanese sport to local fans. Girls have been partaking in the so-called "Fujisan Shizuoka" tournament since 2013.
Earlier in April, the sumo body drew criticism and appeared in international headlines after a referee demanded female medical workers leave a sumo ring as they hurried to provide treatment to a local mayor who had suddenly collapsed on the ring having suffered a stroke. In sumo, the ring, which goes by the name of dohyo, is regarded as sacred and women are forbidden from stepping on it.
READ MORE: I Kissed a Dude, I Liked It? Flighty Conduct Topples Top Japanese Sumo Ref
In another recent case, a female mayor from the western city of Takarazuka was barred from taking the floor inside a sumo ring.
"I'm a female mayor but I am a human being," she said in a speech delivered from a podium outside the ring. She went on to say that despite being a mayor, she belonged to the female gender and therefore was not allowed to speak from the "dohyo."