Earlier on Saturday, the United States, the United Kingdom and France launched strikes on a number of targets in Syria in response to the alleged chemical attack in the Damascus' suburb of Duma. According to media reports, UK fighter jets were operating from the RAF Akrotiri airbase on the island of Cyprus.
"Authorities of the Republic of Cyprus have been controlling the situation from the very beginning but Cyprus has not got any preliminary information," Prodromou said.
He also expressed hope that further military operation would not take place and the issue would be settled through peaceful means.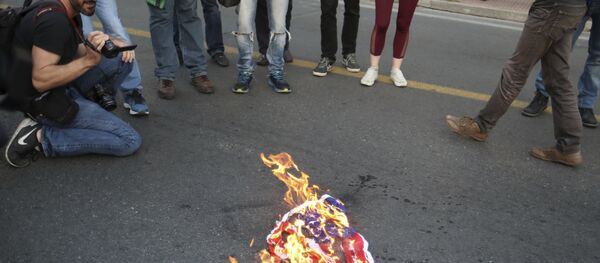 Earlier this week, Damascus rejected the allegations of its involvement in the Duma incident and invited the Organization for the Prohibition of Chemical Weapons to investigate the reported attack.
READ MORE: What We Know So Far on Syria Missile Strike Before Probe Into "Chemical Attack"
Russian Defense Ministry spokesman Maj. Gen. Igor Konashenkov said at a briefing on Friday that the video with the victims of the alleged Duma chemical attack receiving first aid, shared on the social media, was staged.