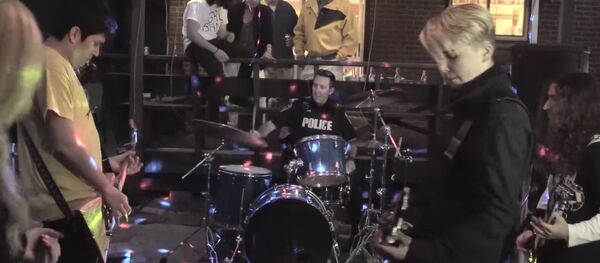 In an attempt to limit noise pollution in busy urban centers in Ghana, authorities are asking that mosques no longer use their powerful public address speaker systems to call the faithful to prayer — a minimum of five times a day, beginning before dawn and continuing all day long.
Authorities in the central African nation suggest that mosques instead use social media and messaging applications like Whatsapp to alert their flock to a regular prayer schedule.
While sonic chaos in the form of vehicle traffic, indiscriminately blasting music and yelling street vendors are endemic in urban Africa, religion appears to be compounding the problem by adding to the excessive noise, according to a report by RT.com.
The World Health Organization (WHO) has a long history of warning of the health dangers of environmental noise, pointing to increased instances of sleep disturbance, cardiovascular disease and other forms of cognitive impairment.
To mitigate some of the audio assault in the nation's capital of Accra, authorities are now asking mosques in Ghana to use messaging apps to call the Muslim community to their regular prayer rituals.
Ghanaian Environment Minister Kwabena Frimpong-Boateng made the plea for a quieter city.
"Why is it that time for prayer cannot be transmitted with text message or WhatsApp? So the imam would send WhatsApp messages to everybody," Frimpong-Boateng said.

"I think that will help to reduce the noise. This may be controversial but it's something that we can think about," he added, cited by RT.
Imams and other religious figures reacted strongly to the environment minister's suggestion.
Sheik Usan Ahmed, an imam at the Fadama community mosque in Accra, noted that using WhatsApp to message his faithful would cost him extra money.
"The imam is not paid monthly," Ahmed remarked, adding, "Where would he get the money to be doing that? […] I don't think it is necessary."
Regular mosque-attendees noted that Muslims are not the only religious group that is offending ears in Ghana.
"I don't find anything wrong with Muslims waking up at dawn and using the megaphone to call their people to come worship their god because we have Christian churches who use megaphones as well and they also preach at dawn," said one believer, cited by RT.
Another Accra resident dismissed the Frimpong-Boateng recommendation, stating: "Not everyone is on social media, and not everyone is as literate as he is."
But Ghanaian authorities have indicated that if religious facilities will not voluntarily submit to shutting up, a firmer hand may be used to get them to comply.