Halting global warming is now more critical than ever, according to the new research, as the dispersion of the enormous Gulf Stream current in the Atlantic Ocean would cause catastrophic climate shifts, affecting large regions on several continents.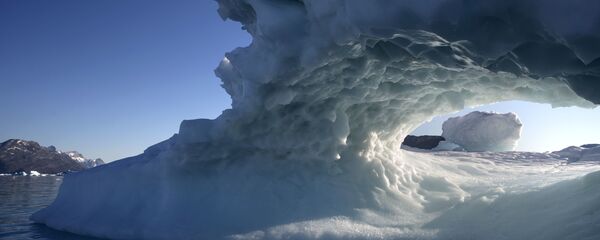 Following recent revelations published by senior scientists in Nature magazine observing that the Atlantic Ocean Gulf Stream system is at the weakest level of organization yet recorded, scientists and climatologists are warning that a collapse of the enormous ocean current would result in an extreme impact to the planet's climate, particularly in western Europe which will likely experience freezing winters and much stronger storms.
If the Gulf Stream dissipates, climatologists warn of increased storm severity in Europe, a faster sea-level rise on the eastern seaboard of the US and the likelihood of much more drought across the Sahel region of Africa, according to The Guardian.
The Gulf Stream, known in academic circles as the Atlantic Meridional Overturning Circulation (AMOC), brings warmer water toward the North Pole from equatorial regions, where it cools, sinks and returns southwards as a denser, deeper current.
Human-induced global warming, however, is slowing the process in which the warmer water is cooled, with heavy runoff from the quickly-melting Greenland ice sheet adding to the problem by spreading less-dense fresh water into the maritime regions, also weakening the AMOC system.
Recent studies show that the strength of the AMOC has declined some 15 percent since 1950, and that it is at its weakest flow in some 1600 years, based on sediment bore studies in the North Carolina seashore as well as research based in Iceland and Greenland.
Leading some of the new climate research, Professor Stefan Rahmstorf, of the Potsdam Institute for Climate Impact Research in Germany and one of the world's leading oceanographers, noted that shifts in the AMOC system can result in very fast changes to continent-wide climate systems.
"From the study of past climate, we know changes in the AMOC have been some of the most abrupt and impactful events in the history of climate," said Rahmstorf, cited by The Guardian.
"We are dealing with a system that in some aspects is highly non-linear, so fiddling with it is very dangerous, because you may well trigger some surprises," he added.