Western states have accused forces of Syrian President Bashar Assad of an attack with the use of chemical weapons in the Syrian town of Duma earlier in the month. In response to the alleged incident, the United States, the United Kingdom and France hit a number of targets in Syria early on Saturday.
"Chemical weapons in Syria were destroyed. The Organization for the Prohibition of Chemical Weapons has verified this fact… Chemical weapons in Syria are used by extremists and militants. This is a proven fact and every time, when yet another settlement, another town is liberated by the Syrian army, the servicemen find depots with chemicals there. This has been proven by life, this has been proven by facts," Zakharova told Rossiya-1 TV channel on Sunday.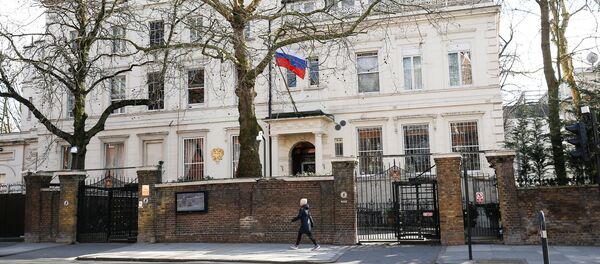 The spokeswoman said that there were a lot of different chemical weapons in Syria, stressing that the Russian side had sent a draft resolution to the UN Security Council (UNSC) to establish a mechanism to probe the origins of these weapons, however, the project had been blocked by a group of the US-led states.
She added that at the same time the United States still possessed chemical weapons.
The international community has voiced concerns about the use of chemical weapons inside of Syria since the alleged use of sarin gas in Damascus in 2013. Following the incident, Syria joined the OPCW and agreed to destroy its chemical weapons arsenal. On January 4, 2016, the OPCW issued a statement confirming that the destruction of the Syrian chemical weapons had been completed.