It all started with a social media post. A drug dealer took a photograph of his hands holding a number of pills with the caption "For sale — Skype and Ikea-branded ecstasy pills… are you interested?"
Rather than boosting sales, the photograph instead helped secure convictions again 11 individuals.
Police did not find the post publicly. In August 2017, locals started reporting a large number of visitors coming to and from the residence. Officers monitored the house and after they witnessed what they believed to be a drug drop-off, raided it. The cops uncovered cocaine and a large amount of "Gorilla Glue," varieties of which are some of the strongest strains of marijuana in the world, along with a stash of thousands of British pounds and a list of people who owed the dealers £6,000 ($8,600 USD).
Most importantly though, the officers recovered a cell phone and found the damning photograph sent to one of the dealers via the messaging application WhatsApp from the man police believed to be running the operation.
While communications through WhatsApp are secured with encryption, police may have been able to recover the image through a backdoor. At least 28, but likely more, British police departments are equipped with extraction technology from the Israeli firm Cellebrite, according to a January 2017 press release from Privacy International, a UK-based human rights charity. Cellebrite's software is licensed to police to help them recover data off of Android phones they're locked out of.
Purchase details recovered by the police led them to a couple's home, where a "cannabis factory" was discovered, and yet another at a residence rented by the pair. They were arrested and police determined their 28-year-old son, Elliot Morris, was the leader of the distribution scheme. Police traced him to a rural cabin and arrested him, his girlfriend and one other person. Pills were recovered from the scene that match those in the photograph.
His hands were also matched to the photo.
"Staff from the unit's specialist imaging team [Joint Scientific Support Unit, or JSIU] were able to enhance a picture of a hand holding a number of tablets, which was taken from a mobile phone, before fingerprint experts were able to positively identify that the hand was that of Elliott Morris," South Wales Police said in a statement.
"Specialist staff within the JSIU fully utilised their expert image-enhancing skills which enabled them to provide something that the unit's fingerprint identification experts could work," said Dave Thomas, a forensic operations manager at JSIU. "Despite being provided with only a very small section of the fingerprint which was visible in the photograph, the team were able to successfully identify the individual."
JSIU staff increased the size and improved the clarity of the fingerprints to make the match, although Morris' prints were not contained in the national database. "It was one of those moments, when we were looking at it and one of the officers said, 'there's part of a fingerprint there,'" said detective inspector Dean Taylor. "He was linked by his fingerprint, which also linked him to the messages and showed he was sending the supply."
"It has now opened the floodgates and when there is part of a hand on a photograph, officers are sending them in," Thomas said of the "groundbreaking" technique, which South Wales Police say they pioneered. The convictions are believed the be the first in the UK to rely on fingerprints taken from photographs, according to The Telegraph.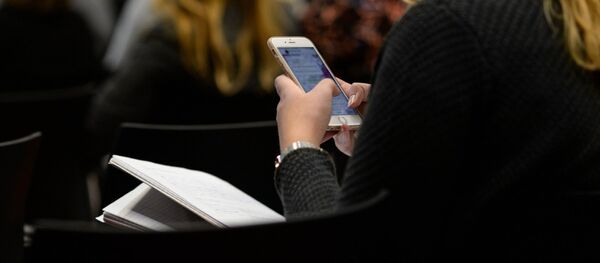 Britain maintains a national database of the fingerprints of 7.1 million people, IDENT1, according to the National Policing Improvement Agency's 2014 report. IDENT1 is designed and manufactured by the US defense contractor Northrop Grumman.
In total, police uncovered $51,622 in cocaine and ecstasy, $30,112 in cash and, in what the South Wales Police are calling another first, $28,600 "hidden in bitcoin accounts."
Conspiracy charges were upheld against nine of the 11 defendants, leaving them with a more than 20-year prison sentence between them. The two others were acquitted on conspiracy charges but were sentenced instead for other drug offenses. Most received prison sentences between eight and 30 months, while Morris is facing eight and a half years behind bars.