"Many of our Western friends make populist statements. We expect from him (Macron) statements that are more suited to the level of a president. Our relations with the Russian Federation are just as solid as before. But they are not an alternative to relations with Western countries. Therefore, such statements are incorrect," Turkish Foreign Minister Mevlut Cavusoglu said at a joint news conference with NATO Secretary General Jens Stoltenberg during the latter's visit to Ankara.
Deputy Prime Minister Bekir Bozdag stated that Turkish policy on Syria was independent of other nations, as Western discomfort over Ankara's alliance with Iran and Russia on Syria has seemed to grow.
READ MORE: Macron Roasted Over Sovereign Europe Remark 2 Days After US-Led Attack in Syria
Earlier, Emmanuel Macron had claimed that the missile attack against Syria was "legitimate" and was directed within the international community framework.
"With these strikes and this intervention, we separated the Russians and the Turks on this issue… the Turks condemned the chemical strike and supported the operation that we conducted," the French president told BFM TV in an interview.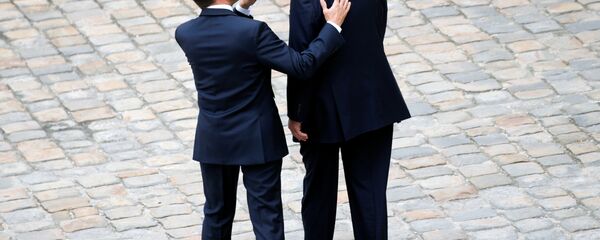 France, the US and the UK launched strikes against regime targets on April 14, following an alleged chemical attack blamed by the West on the Damascus regime that reportedly killed dozens.
READ MORE: Turkey Won't Refuse to Cooperate With Russia, Iran on Syria — Deputy PM
President Recep Tayyip Erdogan on April 14, greeted the strikes, which he defined as "appropriate" and strongly rebuked the alleged chemical attack.
Russian President Vladimir Putin stated that the strikes had been carried out in violation of norms and principles of the international law.