According to the media outlet, the US plan has been quite popular with founder of the American private security contractor Blackwater, now known as Academi, Erik Prince, who has faced an avalanche of criticism for helping set up private security forces in the United Arab Emirates and Somalia.
READ MORE: Western Actions in Syria 'Manifestation of Typical Hegemony' — Chinese Analysts
The so-called "Merchant of Death" has reportedly said that Arab officials have contacted him to discuss the prospects of assembling a force in Syria; he, however, has decided to wait and see what President Donald Trump would do.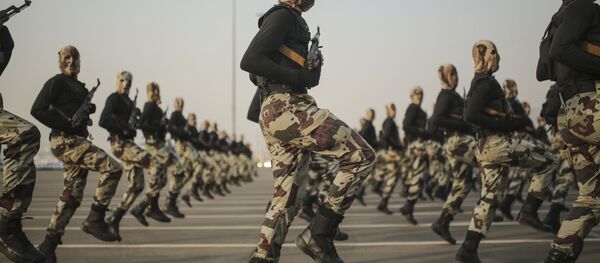 The United States has
approached Saudi Arabia, Qatar and the United Arab Emirates
, asking the countries to contribute billions of dollars to stabilize the northeastern part of Syria in order to prevent the emergence of a "security vacuum" in the war-torn country. Unnamed American officials have also told the Wall Street Journal that Washington wants the Gulf States to send their servicemen to the area.
Blackwater gained notoriety in 2007 after its mercenaries gunned down 17 Iraqi civilians in Baghdad while under contract by the US government during the Iraq War.