"This strike was symbolic, intended for domestic audiences as much or more than for those in the Middle East opposed to the Assad government as well as those supporting it," Freeman, the former US ambassador to Saudi Arabia, said on Monday.
On Saturday, the United States, France and the United Kingdom launched 105 missiles on a number of targets in Syria in response to the alleged chemical attack in the city of Duma. The Syrian government denied it has used chemical weapons and said that the Jaish al-Islam terror group had staged an attack to justify a potential foreign intervention in Syria.
Freeman said the strikes on the targets in Syria were carried out in a manner calculated to minimize the risks of reprisal or escalation.
"The attack was apparently pre-concerted with its putative targets so as to minimize loss of life and reduce incentives for them to exercise their right of reprisal," he said.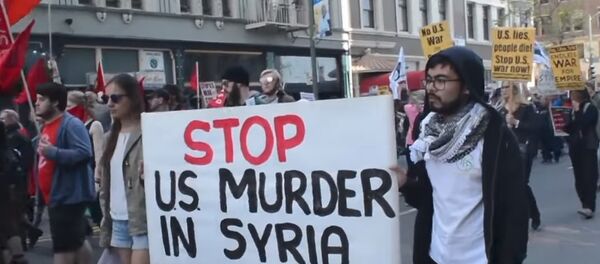 However, the attack was also carried out with no attempt at all to justify it legally, Freeman pointed out.
"Its lasting significance derives from that. The attack represents the decisive triumph of 'might makes right' over previously honoured norms of international law," Freeman said.
The attack preceded rather than followed any international effort to verify what happened in Douma and who might be responsible for it, Freeman noted.
"Evidence-based forensics are out. Instead, the Syrian government is presumed guilty, as are those associated with it, and we have [US Ambassador to the United Nations] Nikki Haley as an American version of the Red Queen in 'Alice in Wonderland,'" he said.
Haley had repeatedly said at the United Nations insisting that sentencing and punishment precede any process by which the international community might arrive at a fact-based verdict, Freeman observed.
"We are unlikely ever to know whether the charges against the Syrian government are well founded or baseless. This will be left to argument in biased social and other media," he said.
The affair therefore reflected the triumph of falsifying facts and reporting by the US government and media, preventing either the American public or the global community from gaining access to accurate and responsible reporting of the facts, Freeman stated.
"So fake news has now given birth to bogus retribution by calculatedly futile — if illegal — military gesture. The only parties to gain from this are those who wish to continue the instability and hence the carnage in Syria," Freeman said.
The main loser in this process was President Trump, Freeman maintained.
Trump's "instinct that he should withdraw US forces from Syria remains sound, but he cannot withdraw them now that he has been forced to follow 'the Washington playbook,'" he said.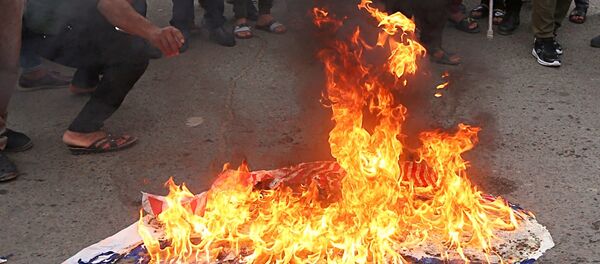 The affair so far had strengthened the hand of Trump's new super-hawk national security adviser John Bolton, Freeman observed.
"John Bolton must be pleased. Not in office a week and he got to oversee his first real — albeit feckless — bombing raid," he said.
There was still no indication that either Trump or other parts of the US government had any coherent long-term policy at all for Syria, Freeman cautioned.
"Not only is there still no American strategy in Syria, there is now no coherent campaign plan, no vision of peace, no plan of future action, and no concept of a responsibility to repair what foreign intervention — including American intervention — has broken," he said.
However, the latest strike will have encouraged al-Qaeda, al-Nusra Front and Islamic State terror group forces still fighting in Syria, Freeman warned.
"Islamist fanatics still fighting to oust Syrian President Bashar Assad have been reminded that, if the right buttons get pushed (regardless of who pushes them), the United States, Britain, and France will serve their interests by attacking the Syrian military," he said.
The Syrian government has strongly denied being behind the alleged chemical attack and stated that the missile strike was "brutal aggression."
Freeman is a lifetime director of the Atlantic Council and served as US Deputy Chief of Mission and Charge d'affaires at the US embassies in Beijing and Bangkok. He also held several senior level positions at the US Defense Department.
Islamic State terror organization also known as Daesh, ISIS, ISIL outlawed in Russia, US and many countries around the world.