"We already have two telecom talks, and we know that the hotline will be set up by April 20. I think it will be possible to make a trial call at that time, but it is hard to say when the phone call between the two leaders will take place," the spokesman said, as quoted by the Yonhap news agency.
Tensions on the Korean Peninsula escalated in 2017 after North Korea conducted several ballistic missile launches and a nuclear test in violation of UN resolutions.
READ MORE: S Korean Air Force to Hold Joint Drills With US on Guam — Reports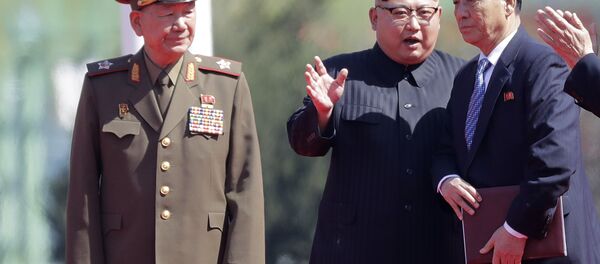 The situation significantly de-escalated earlier this year, after North Korean leader Kim Jong-un ordered to restore a hotline between the two Koreas. The talks resulted in North Korean athletes having been allowed to compete in the Winter Olympics, held this year in South Korea's Pyeongchang.
In early March, a high-ranking South Korean delegation visited North Korea for talks with the North Korean leader. Upon the delegation's return, the South Korean presidential office announced that Seoul and Pyongyang had reached a historic agreement on holding the third ever summit of the countries' leaders.