"We have also started talking to North Korea directly," Trump told reporters while meeting with Japanese Prime Minister Shinzo Abe at Mar-a-Lago Tuesday afternoon. "We have had direct talks at high levels — extremely high levels — with North Korea."
According to a Tuesday evening report by the Washington Post, Pompeo was involved in said "high level" talks with Kim over Easter weekend. Citing a senior US official, Reuters has confirmed the Post's report, which came from two anonymous sources that had "direct knowledge of the trip."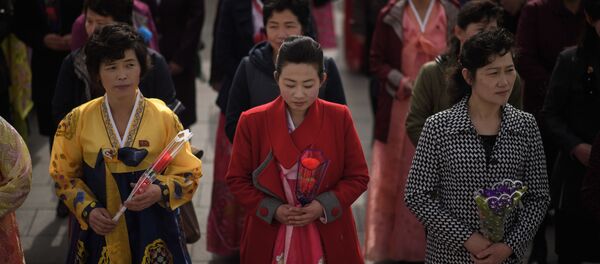 As Trump spoke with reporters earlier in the day, he also said he would reveal "fairly soon" when and where the much-anticipated meeting between the US and North Korea will take place. He added that he sees a "great chance" at resolving the tense relationship between the two nations.
"I really believe there's a lot of good will, lot of good things are happening … we'll see what happens because its ultimately the end result that counts," he added.
POTUS had also stated that he'd given South Korea his "blessing" to negotiate a peace deal with North Korea.
Trump's comments come ahead of the meeting the two are expected to have sometime this spring. The meeting between Trump and Kim was arranged with the assistance of the South Korean government, which recently sent an envoy in March to hold talks with officials in Pyongyang.
Chung Eui-yong, the head of the South Korean National Security Office, visited the US after the Pyongyang meeting and informed Trump that Kim was willing to engage in talks and discuss denuclearizing the Korean Peninsula. Chung was part of the said delegation.