As the story goes, firefighters woke up in the middle of the night to a woman repeatedly ringing the station's doorbell. Assuming she needed immediate attention, they rushed to help.
"As many times as the doorbell on the firehouse was pushed, the fire fighters were quite certain that something bad was going on outside," Mike Pruitt, the station's captain, told local station WTHR.
But there was nothing wrong with the woman, folks. Turns out she was seeking treatment for her pet raccoon.
​Why, you ask? Because this little fella got himself hella stoned.
​According to the station's tweet, the woman said that the raccoon had simply "smoked too much weed" and was concerned about the effects. It's unclear if her curious friend lit up a blunt by himself.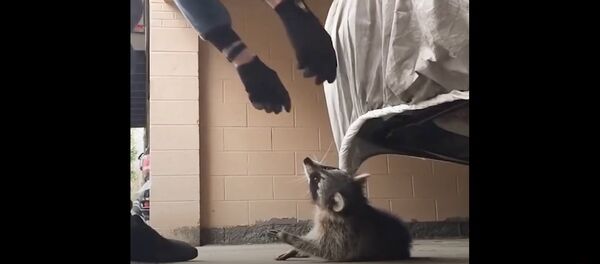 18 December 2017, 09:53 GMT
"They could tell that the raccoon was lethargic and met all of those symptoms that we typically run into when someone's been exposed to marijuana," Pruitt told WTHR. "It really left the guys scratching their heads that someone brought a raccoon to the firehouse at 2 a.m. seeking help, and especially with the condition the animal was in, so we hope that the raccoon made a full recovery."
In the end, there wasn't much that could be done. Though an update on the raccoon's state wasn't offered, it's likely he might've enjoyed a couple of pizzas and maybe even taken a nap or two.
Remember, people, smoke with caution.