The United Nations Security Council met on April 18 to discuss the letter of the UK Permanent Mission to the UN, published on March 13.
READ MORE: Russia Will Not Recognize Skripal Probe Results Without Access to Case — Envoy
During the meeting, envoys to the United Nations exchanged views on the Skripal case. Speaking in front of the UN Security Council, the Russian ambassador to the United Nations said that the OPCW report has nothing that would help UK substantiate its claims about the Salisbury incident. The envoy noted that UK and its allies are not interested in a professional conversation on Salisbury case.
"The OPCW report has nothing that would help the British to substantiate their mendacious version about Russian involvement in the incident in Salisbury," Russian envoy Vasily Nebenzya said during the meeting.
Former Russian GRU colonel Sergei Skripal and his daughter Yulia were reportedly the target of a chemical attack with a nerve agent last month in the city of Salisbury, England. The UK immediately blamed the Russian government for the incident. Moscow refuted the allegations, pointing at the complete lack of evidence.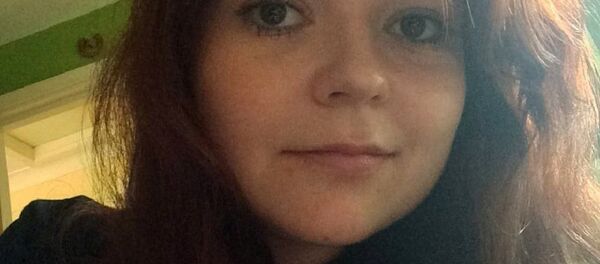 Nebenzya said that UK partially responded to only two of 47 questions Russia had asked the United Kingdom about the Skripal case.
He said that the UK government is deliberately destroying evidence in the case, adding that pets from Skripal's home were destroyed without taking samples.
Nebenzya called the incident in Syria's Douma and the Salisbury attack rude provocations against Russia.
Meanwhile, UK Ambassador to the United Nations Karen Pierce told the Security Council that it will take several months to complete the process of the removal of the nerve agent from the English town of Salisbury.
"Decontamination work in Salisbury is starting this week. It will take some months to complete," Pierce said on Wednesday.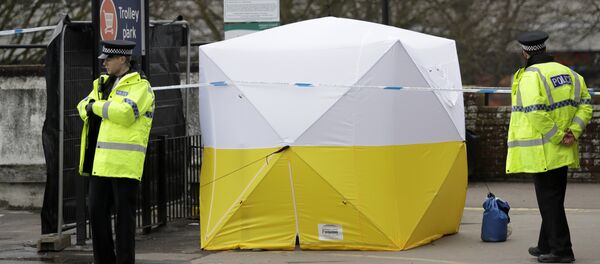 She added the UK investigation has found and the Organisation for the Prohibition of Chemical Weapons (
OPCW
) has verified the highest concentration of the nerve agent on the Skripals' front door.
The OPCW has confirmed that a toxic chemical of high purity was used in the attack, but it did not specify who could have been behind the incident.
London stands by its assessment that Russia is responsible for the attack because it thinks Moscow has the capability and a motive to target the Skripals, according to Pierce.