"Our research institute worked in two directions. [First of all, the center] specialized in the development of chemical formulas for cancer drugs because — due to US and EU embargo — Syria has been unable to import anti-cancer medicines," Saeed said.
He noted that the center also specialized in the production of snake venom and scorpions stings' antidotes and also supplied the life-saving drugs to the neighboring countries.
"The second direction was the production of medicines for hospitals across Syria, as well as serums and antidotes for snake venom and scorpions stings. Our center was the only in the region that produced these drugs over 20 years, and the neighboring countries of Jordan and Lebanon used to purchase them from [Syria]," he pointed out.
Back in 2013, the Organisation for the Prohibition of Chemical Weapons (OPCW) inspected the center five times and published two reports confirming that the center was not involved in any chemical weapons programs, Saeed stressed.
​The center was completely destroyed as a result of the attack, he added. Among the losses is a high-tech chemical analysis laboratory that had ISO certification and used to issue quality certificates for the whole country.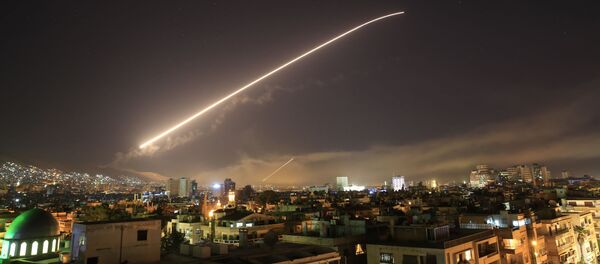 On April 14, the United States, France and the United Kingdom launched more than 100 missiles on a number of targets in Syria in response to the alleged chemical attack in Duma, located in the Damascus suburb of Eastern Ghouta. A total of 71 out of 103 missiles were successfully intercepted by Syrian air defenses, according to the Russian Defense Ministry.
The Syrian government has denied the accusations of chemical weapons use and said that the Jaish al-Islam terror group staged an attack to justify potential foreign intervention in Syria.