"We have seen no indication the Assad regime is willing to launch another chemical weapons attack. However, we remain vigilant," spokeswoman Dana White said on April 19 during a press briefing. 
However, the Pentagon warned that, according to its assessment, government forces are still able to launch "limited" chemical attacks.
She went on to claim that no civilian casualties were inflicted as a result of the US-led strikes and said they are "confident, but not 100 percent certain" that chemical agents were present at all three of the targeted sites. 
Meanwhile, Joint Cheifs of Staff Director Lt. Gen. Kenneth McKenzie said the USS Donald Cook Arleigh Burke-class guided-missile destroyer didn't come under threat from Russia at any point.
"At no time did the Russians threaten the Donald Cook," Lt. Gen. Kenneth McKenzie said in response to a reporter's question about why the guided-missile destroyed wasn't used in the operation.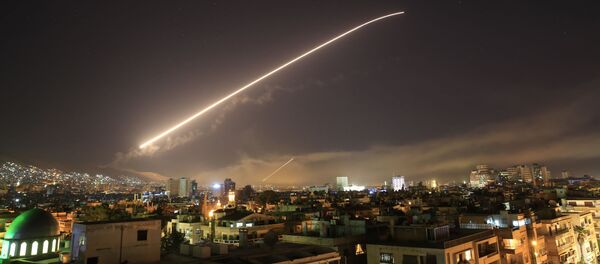 Syrian President Bashar al-Assad's government was accused of carrying out an alleged chemical attack on the city of Douma in Damascus earlier this month, despite there being no evidence implicating the Syrian Army or other government forces in the incident. 
According to claims by the infamous White Helmets group and the Jaysh al-Islam (Army of Islam) terrorist group, the suspected chemical attack killed dozens of people, prompting the US, the UK and France to strike military facilities and other targets in Syria, including a scientific research facility which produced medicaments for domestic use.
READ MORE: Syrian Center Struck in US Missile Attack Specialized in Cancer Drugs — Employee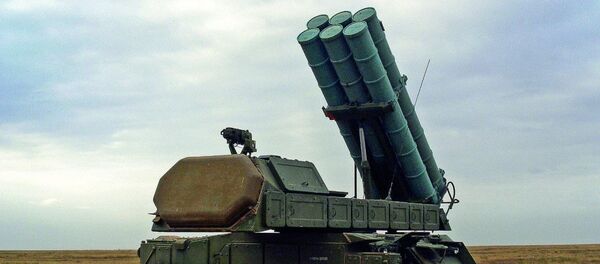 The Syrian Scientific Research Center in Damascus' Berzeh neighborhood was of strategic importance to Syria's healthcare system, as economic sanctions levied by the EU and the US have resulted in shortages of drugs, including cancer treatment drugs, throughout the Arab state. The facility was completely destroyed by the US-led strikes.  
Dozens of missiles fired by the attacking forces at other targets in Syria were successfully intercepted by Syrian air defenses before they reached their intended targets. 
The West's act of military aggression has been heavily criticized by Damascus, which described the operation as a violation of the country's sovereignty. 
Damascus has repeatedly denied ever using chemical weapons and has insisted it destroyed its entire arsenal of chemical agents, as per a deal it agreed to in 2013. 
In the days before the attack, the Russian government called on the international community to show restraint and wait for an investigation by the Organization for the Prohibition of Chemical Weapons (OPCW) to determine if chemical weapons were indeed used in Douma. 
READ MORE: Terrorists Preventing OPCW Team From Accessing Syria's Douma — Moscow