The Russian Deputy Foreign Minister Mikhail Bogdanov said Thursday that terrorists in Syria's Douma had been preventing an OPCW (Organisation for the Prohibition of Chemical Weapons) mission to access the site of the alleged chemical attack.
"The recent events show that, unfortunately, [threat] remains … There are militants who intimidate citizens and, in particular, interfere with the work of representatives of the international community – the United Nations and the OPCW. Someone does not want an unbiased professional investigation to take place," Bogdanov said.
The day before, OPCW Director-General Ahmet Uzumcu said at a meeting at the OPCW headquarters in The Hague that the UN security team was forced to retreat, delaying the arrival of chemical weapons inspectors due to visit the site of the alleged attack.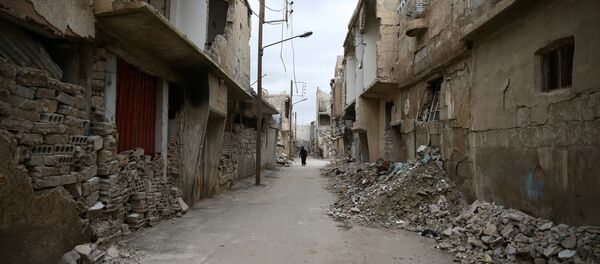 At the same time, earlier this week, the UK delegation to the OPCW said that Russia and Syria had not yet allowed access to the OPCW's mission to Douma. Russian Deputy Foreign Minister Sergei Ryabkov, however, 
refuted the allegations
, saying that these were the consequences of the US airstrikes in Syria that hampered the efforts of the OPCW to probe the alleged attack in Douma.
READ MORE: Russian Mission to OPCW Proposes to Make Toxic Agents Data More Classified
On April 7, several media outlets, citing Syrian militants, accused Damascus of using chemical weapons in the city of Douma in Syria's Eastern Ghouta, with the Syrian authorities denying the allegations.
Commenting on the reports, Russian Foreign Ministry said that the information attacks about the alleged use of chemical weapons by the Syrian government forces were aimed at covering up terrorists and justifying possible external military action.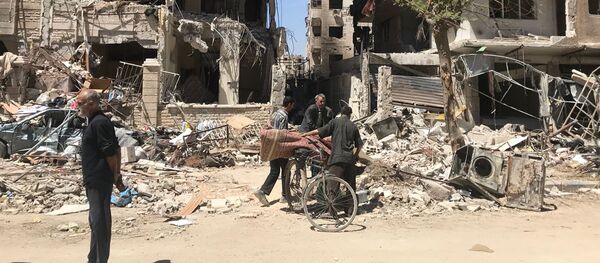 Following the alleged attack, the United States, France, and the United Kingdom 
launched strikes
 on a number of targets in Syria in response to the alleged chemical attack.
The launches came the same day that the OPCW mission was set to start the probe into the alleged chemical weapons use in Douma, which the West had immediately blamed on Damascus.