"The Harry S. Truman Carrier Strike Group (HSTCSG) entered the US Sixth Fleet area of operations April 18, 2018 as part of a routine deployment in support of NATO allies, European and African partner nations, coalition partners, and US … security interests in Europe and Africa," the release said.
The strike force consists of the Nimitz-class aircraft carrier Truman, the Ticonderoga-class guided-missile cruiser Normandy and the four Arleigh Burke-class guided-missile destroyers Farragut, Forrest Sherman, Bulkeley and Arleigh Burke, the release added.
"We are thrilled to have the Harry S. Truman Carrier Strike Group here in the US Sixth Fleet … as we conduct the full spectrum of maritime operations to include working alongside our NATO allies and regional partners," Fleet commander Vice Admiral Lisa Franchetti said in the release.
The Sachsen-class German frigate Hessen is also operating as part of the strike group during the initial portion of the deployment. The Arleigh Burke-class guided-missile destroyers Jason Dunham and The Sullivans are planned to rejoin the strike group at a later date, the release said.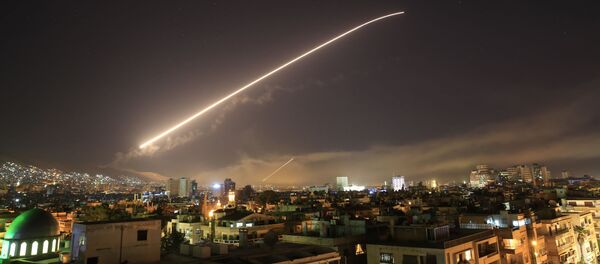 The news follows the US, UK and French missile strikes that were carried out on a number of targets in Syria on Saturday in response to the alleged chemical attack in Duma on April 7. The attack was launched just ahead of the OPCW's inspection of the site. Western states have blamed the Syrian government forces for the purported incident, but Damascus has denied using chemical weapons.
The Syrian government has denied the accusations of chemical weapons use and said that the Jaish al-Islam terror group staged an attack to justify potential foreign intervention in Syria.