"Relaxation of restrictions and laws to inhibit the sale of drones and other weapons on an international scale is clearly a result of pressure from the US military industrial complex to increase their profits and to outcompete other countries," Caldicott, founder of Physicians for Social Responsibility, the organization that was the co-winner of the 1985 Nobel Peace Prize, said.
On Thursday, the White House relaxed weapons export protocols to allow US defense contractors to more easily sell unmanned aerial vehicles to foreign clients. Principal Deputy Assistant Secretary for Political-Military Affairs Tina Kaidanow said on Thursday the changes were made to ensure that US industry faced fewer barriers and less confusion in competing against other countries and marketing and selling those similar systems to US allies.
READ MORE: New US Arms Exports Policy to Reduce Reliance on Russia, Uphold Sanctions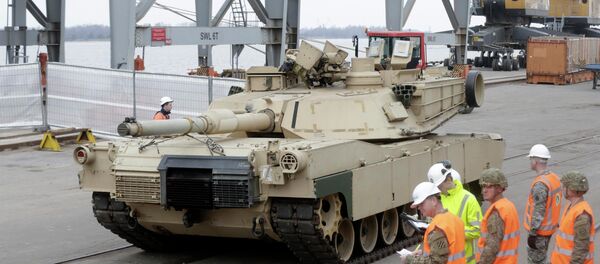 Caldicott pointed out that although the nations were US allies, they were nevertheless competitors to Washington who were "also in the business of selling and promoting their murderous weapons."
The manufacturers and sellers of the weapons, as well as the shareholders in the companies that made them, paid no attention to the death and suffering they inflicted on endless numbers of people, Caldicott noted.
"The pathological thinking inhabiting military minds is exemplified by the very names chosen for US drones — Reaper and Predator — predating on human lives and reaping them in the battlefield," she said.
Over the past half century, international arms sales had even supplanted oil as the world's most important and dominant trading commodity shaping power and influence, Caldicott explained.
"Ever since the oil crisis of 1971 the international currency of oil was replaced weapons, and this situation has escalated to such a point that easy access to weapons has metastasized on a scale never seen before," she said.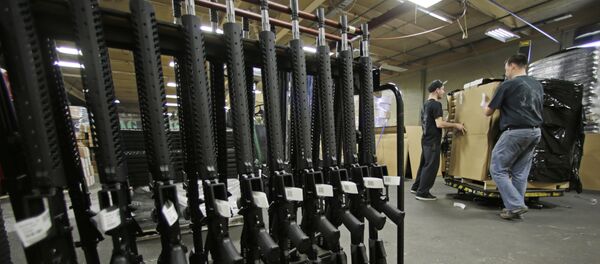 The use of drones, or unmanned aerial vehicles (UAVs), as well as missiles and "smart" precision-guided bombs had taken hundreds of thousands of lives especially in impoverished nations across the Middle East and sub-Saharan Africa as well as other parts of the world, Caldicott recalled.
"Randomized killing and murder is now ubiquitous in many countries throughout the world, while millions of children are malnourished and starving. The billions of dollars spent in killing should and must be re-appropriated to saving lives and not to death," she said.
Caldicott is the author of many books, including "The New Nuclear Danger: George W. Bush's Military Industrial Complex" and "War in Heaven:" The Arms Race in Outer Space."
Views and opinions expressed in this article are those of the contributor and do not necessarily reflect those of Sputnik.