New Delhi (Sputnik) — India's External Affairs Minister Sushma Swaraj has said that more Chinese nationals should learn Indian languages and vice versa so that emotions are not lost in interpretation.
"If there is an interpreter sitting between two friends, he may be able to translate the words but not the feelings with which I say something. So, it is essential that we learn a language and understand it," Swaraj remarked during a program, titled 'Contribution of Hindi in India-China Friendship', organized by the Indian Embassy in Beijing.
Even two foreign ministers cannot make the friendship of our countries more stronger, than the students of China, who love the Hindi language: EAM Sushma Swaraj at 'Contribution of Hindi in the Friendship of India & China' event in #Beijing. pic.twitter.com/ExCzwKTDfc

— ANI (@ANI) April 23, 2018
With this appeal, Sushma Swaraj also announced a sponsored trip of 25 Chinese students to learn the Hindi language in India.
"I want to say that the way India and China's relation are strengthening, trade is increasing, we are working together on international forums, it has become increasingly important that you learn Hindi and we learn Chinese. So that when Indians visit China they don't face difficulty, and when Chinese visit India, you don't require an interpreter," Swaraj said.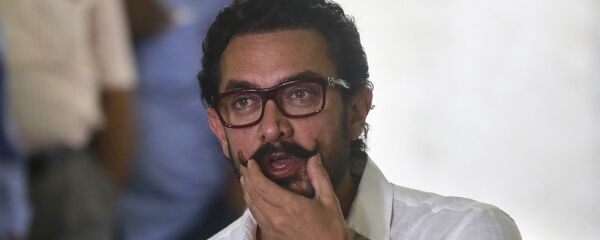 On Sunday, India and China had announced an informal summit between Indian Prime Minister Narendra Modi and Chinese President Xi Jinping from April 27 to 28. This is a major turnaround in the relationship between the two countries; intense tension persisted over nine months last year due to the military stand-off at Doklam, the point where the borders of India, China and Bhutan meet. Swaraj said during her meeting with Chinese Foreign Minister Wang Yi on Sunday, that people are the biggest strength for any Foreign Minister and when the people of two countries love each other, it only strengthens their respective governments, according to local news reports.
READ MORE: Chinese Restaurant-Goer Melts Indian Hearts With Classic Bollywood Song
Swaraj also cited the success of Indian films like "Dangal", "Secret Superstar" and "Hindi Medium" in China, which reflects the growing connection between the people of the nations. The minister stressed that Hindi films are gaining popularity in China, but said an understanding of the language instead of subtitles could improve their experiences watching such films.
READ MORE: Indian Film Inspires Chinese Filmmakers to Look for Collaborations
It is worth mentioning that 'Hindi Medium' has grossed over $31 million and remains in Chinese theaters right now. Aamir Khan Dangal brought in over $290 million in China, making it one of China's top-20 highest-grossing movies in history.