Last week, Turkish President Recep Tayyip Erdogan said the country would hold early presidential and parliamentary elections on June 24.
The CHP is supposed to be in favor of each opposition party nominating its own candidate for the first round of the presidential race in the hope that it will pave the way for a run-off, during which the opposition will put forward a compromise figure to compete with the incumbent president, Hurriyet Daily News reported.
Following Monday's talks, Karamollaoglu pledged to declare the party's presidential candidate at the weekend, declining to comment on whether the opposition was considering nominating ex-President Abdullah Gul, the newspaper reported.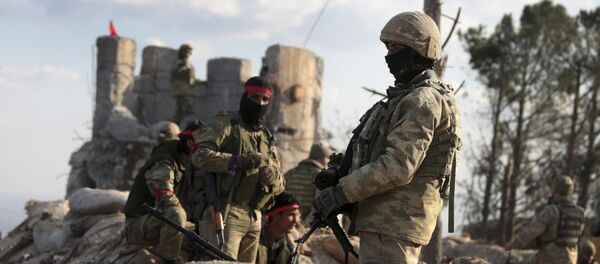 29 January 2018, 10:28 GMT
Karamollaoglu also welcomed the CHP decision to support the conservative and secularist Good Party, by transferring its 15 lawmakers to the latter to enable it to form a parliamentary group.
Kilicdaroglu, in his turn, reportedly said that his party goal was to "defend democracy" and noted the crucial role of the upcoming elections for the country's future. He also reiterated the party's opposition to a 10-percent electoral threshold.
The Turkish Supreme Board of Elections is due to announce the electoral schedule later in the week, with political parties obliged to determine alliances and candidates within a week following the announcement, according to the media outlet.
The CHP's party assembly is slated for Tuesday.