Cory Gardner, a Republican senator representing the US state of Colorado, has declared that he intends to launch an initiative to determine whether Russia should be labeled a "state sponsor of terrorism."
In his op-ed in The New York Times, the senator cited the alleged March 4 poisoning of former Russian spy Sergei Skripal and his daughter Yulia, claiming that the evidence which allegedly confirms Moscow's guilt "is overwhelming" despite the fact that British authorities have so far failed to produce any substantial evidence to back their accusations.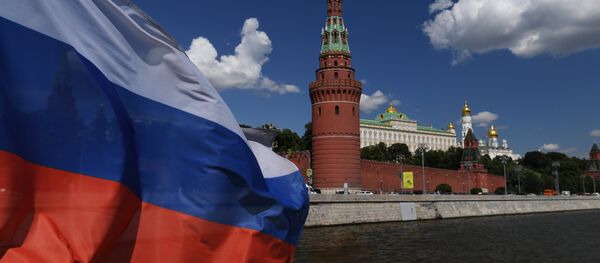 Other alleged Russian transgressions listed by Gardner include the downing of a Malaysian Airlines Boeing 777 over the Donbass region of Ukraine, even though the investigation of the crash is still ongoing and the guilty party has yet to be determined; Russia's support for the Syrian government, which the senator claims used chemical weapons against its own citizens, despite evidence indicating that the anti-government terrorists are making the chemical weapons themselves.
He also claimed that Russia allegedly supports Daesh*, citing a Ukrainian media publication which features a 2015 interview with a man claiming to be an FSB officer.
"This is why I plan to introduce legislation that would require the State Department to determine within 90 days whether the Russian Federation meets the criteria to be designated as a state sponsor of terrorism. If the answer is yes, Russia would face restrictions on American foreign assistance, a ban on American defense exports and sales, limits on American sales of certain items that have both civilian and military uses, and other financial and other restrictions," Senator Gardner declared.
He also pointed out that "applying such a toxic label to a major global power, one with a permanent seat at the United Nations Security Council" might be detrimental to the US-Russian relations, which is why his proposal "leaves a final determination to the professionals at the State Department."
The senator however went on to blame the current crisis in relations between US and Russia squarely on the latter, and insisted on taking "every diplomatic step necessary" to deter Moscow.
READ MORE: Situation in Syria Shows 'Cold War is Back' — UN Chief
Gardner's sentiment appeared to be echoing a statement made by former US President Barack Obama several years ago, who described Russia as one of the top three threats to the world, along with the Ebola virus and Daesh.
The relations between the United States and Russia have rapidly deteriorated during the past several years following the conflict in Syria and the Ukrainian crisis.
US legislators have imposed several rounds of economic sanctions against Russia, prompting US President Donald Trump to remark in 2017 that the relations between the two countries are at an "all-time and very dangerous low."
*A terrorist organization also known as ISIS, ISIL or the Islamic State; outlawed in Russia.