Talks were held on Tuesday between Jeremy Corbyn and representatives from two Jewish groups to were described as "not good" and "disappointing" by the groups, via a joint statement. Corbyn reportedly rejected all proposals presented to him by the Board of Deputies and the Jewish Leadership Council (JLC.)
READ MORE: Jeremy Corbyn Set to Meet Jewish Groups to Discuss Anti-Semitism
"He [Jeremy Corbyn] failed to agree to any of the concrete actions we asked for in our letter to him of 28th March. We are disappointed that Mr Corbyn's proposals fell short of the minimum level of action which our letter suggested," the groups said in a joint statement.
"Our sole objective from this meeting was to build trust with Mr. Corbyn, but this will not be possible until and unless he and the party turn their many strong words against antisemitism into equally strong actions in order to bring about a deep cultural change in his supporters' attitude to Jews," the statement continued.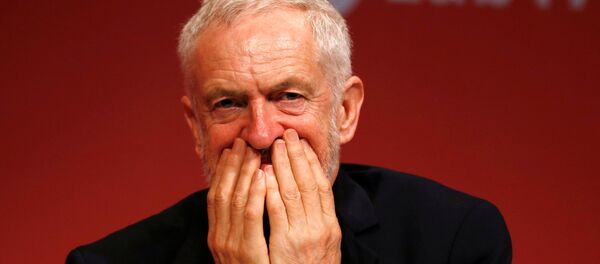 However, the
JC reported
that informed sources in the Labour party said the meeting was "positive and constructive, serious and good humored."
The sources also said the leaders of the aforementioned Jewish groups singled out the "misuse of the term Zionism" as a key issue which needs to be addressed to restore the Jewish community's trust in the party.  
"Every excuse given by Mr Corbyn and his team was wrapped up in process… We had a lot of words but no action," JLC Chair Jonathan Goldstein said following the meeting on April 24.
A number of party members have been suspended for making anti-Semitic remarks or for sharing anti-Semitic content on social media, with many more under investigation.
With Corbyn rejecting all of the additional proposed measures, it's unclear what he plans to do to contain and tackle the scandal. Although the crisis has plagued the Labour Party since 2016, it is becoming a growing problem and risks spiraling out of control.
READ MORE: 'Anti-Semitism Isn't Prevalent in Labour', But Present in UK Society — Activist