Eighteen-year-old Noah Crowley, who goes to Riverview High School in Sarasota, Florida, created a prom proposal sign that read, "If I was black, I'd be picking cotton, but I'm white, so I'm picking u 4 prom" and posted a picture of it on Snapchat.
The photo quickly made its way to Twitter, getting circulated widely in the last few days, and as widely panned as racially insensitive.
​"[The post] was racial in nature and [the] administration became aware of it last night," Riverview Principal Kathy Wilks said in a Monday statement. "Many who saw the post are understandably upset with its contents as well as the subsequent commentary to the post. Riverview High School absolutely does not condone or support the message conveyed in this point."
"We are focused on ensuring that Riverview High School provides a safe and secure environment for all of our students and that all students feel welcome and understand the value that they all bring to our school community. Our guidance counselors and administrators are available for any student who wish to speak to someone regarding the issue. Riverview High School has a wonderful student population and we know our school will use this incident as an opportunity to have productive conversations about respect for one another," Wilks' statement continued.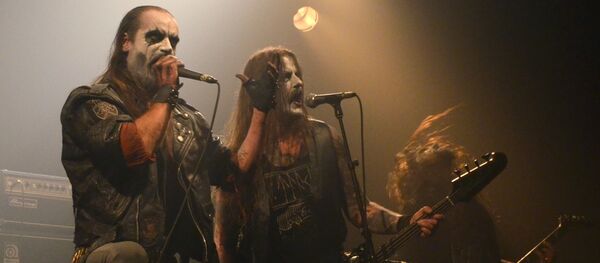 Anton Kernohan, a student at Riverview, told Raw Story that the incident reveals that racism is still very much alive today.
"But I think it is actually important that this issue occurred at some level," Kernohan told Raw Story this week. "It shows that racism is still alive and well in our society and it shows that racism is still alive in my generation and it is something that we as the youth will have to continue to fight against."
In a Tuesday statement, the Sarasota County School District wrote, "Although this message is one student's opinion, we take the matter of racial relations and school safety seriously, and we look forward to working with our students and these outside groups have a meaningful and informative dialogue and expanded curriculum related to this important national topic."
It is unclear whether Crowley has faced or will face any disciplinary action. He has publicly apologized for the sign on social media since the accident, WFLA reported.