French President Emmanuel Macron is in Washington to convince Trump to go against the suggestions of new neoconservative National Security Adviser John Bolton and keep the 2015 Iran nuclear deal intact.
While anything is possible between now and May 12 — when Trump must renew the Joint Comprehensive Plan of Action (JCPOA) — Bolton's role in the White House has led to increasing conviction among political observers that Trump will pull the US out of the history agreement struck by his predecessor.
"The Iranians have, for a very long time, been sensing that the deal is coming to an end. Ever since the agreement was signed, the United States has been violating it," Marandi told Sputnik Radio's Loud & Clear on Tuesday.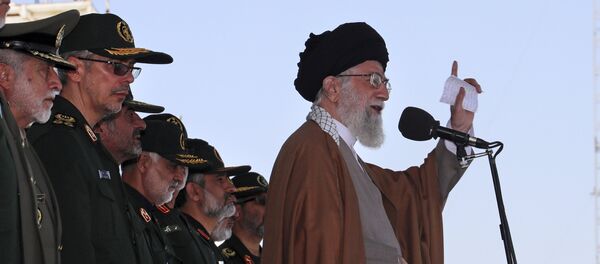 "Under [former] President Barack Obama, they passed the nuclear restriction laws. They also passed — again, despite promises to do otherwise — the Iran Sanctions Act. The Treasury Department has constantly added people and institutions to the sanctions list. But also, more importantly, the United States behind the scenes was putting pressure on banks, financial institutions, insurance companies and shipping companies not to work with Iran. That was in direct violation of the agreement, specifically between Articles 26 and 29," Marandi, a professor of English Literature and Orientalism at the University of Tehran, said.
Earlier in the day, Trump actually hinted that he may have reached an "understanding" with Macron on the Iran deal. "We could have at least an agreement, among ourselves, fairly quickly… I think our meeting, our one-on-one, went very, very well," Trump said following the meeting in the Oval Office, shortly before the joint news conference.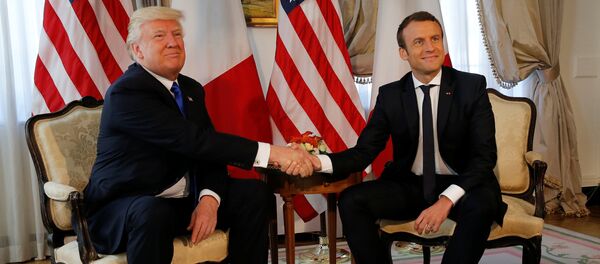 And during their joint news conference, Macron introduced the idea of building on top of the Iran nuclear arms deal to accomplish mutual goals instead of tearing up the JCPOA.
"We're going to have a short little meeting and it turned out to be a long meeting, and it could have gone on for another two hours," Trump said following extended talks with the French president. "We've come a long way — just the two of us — as understanding."
"We talked about Iran. We talked about Syria… I think we really had some substantive talks on Iran, maybe more than anything else. We're looking forward to doing something, but it has to be done, and it has to be done strongly," the New York native said Tuesday.