During his visit to Brussels for a two-day Syria summit, Beasley told The Guardian that Daesh* terrorists fleeing Syria had teamed up with local militant groups in Africa, using food scarcity as a recruitment tool and leverage to foment a new migration wave destined for Europe.
"You are going to face a similar pattern of what took place years ago, except you are going to have more ISIS [Daesh] and extremist groups infiltrating migration. What we are picking up is that they are partnering with the extremist groups like Boko Haram and al-Qaeda to divvy up territory and resources and to continue to infiltrate and destabilize in the hope of creating migration into Europe where they can infiltrate and cause chaos," Beasley told the media outlet.
The head of the WFP proceeded to explain that he wanted to get the message across clearly and simply: "If you [the Europeans] think you had a problem resulting from a nation of 20 million people like Syria because of destabilization and conflict resulting in migration, wait until the greater Sahel region of 500 million people is further destabilized. And this is where the European community and international community have got to wake up."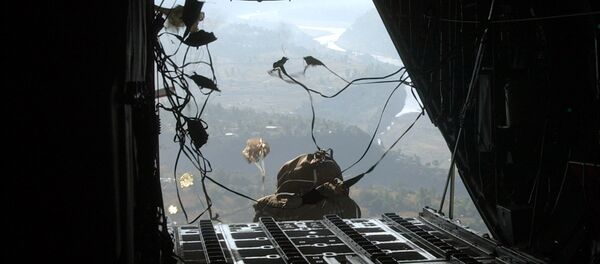 At the same time, Beasley elaborated that beyond terrorists' taking advantage of the food scarcity in the Sahel region, the WFP could not meet the needs of all people in Syria due to a lack of resources – "inside Syria we are 310 million euros short," and stated that at the moment they've managed to meet some three out of the 6.5 million people who are "seriously food insecure."
The man in charge of emergency food assistance went on to warn that the ration catastrophe in the region was one of the key reasons for people to opting to join terrorist groups.
"The international community, the Europeans especially, learned a lesson in the early part of the Syrian conflict that if you don't supply food security you are going to have unintended consequences. I have talked to people, not just in Syria – women who will say: 'My husband did not want to join ISIS [Daesh] but we had no food, we had no choice.' They have a strategy."
Earlier this week, the UN WFP's Director in Syria, Jacob Kern, revealed that the program had lost some two percent of the humanitarian aid, dropped from the airplanes in Deir ez-Zor, due to faulty parachutes, provided by the United States.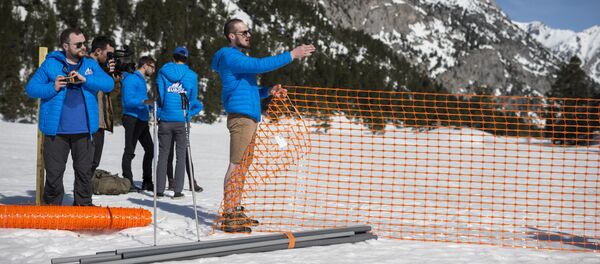 From the onset of the Syrian crisis in 2011, the UN WFP has been waging a campaign to provide emergency food assistance to millions of Syrians.
In 2015, the European nations have faced a migration crisis due to the influx of thousands of people fleeing warzones in the Middle East and Africa – Greece and Italy, the two major countries of refugees arrivals, have been particularly overwhelmed with the incessant migration flow.
*Daesh, also known as ISIL/ISIS/IS, a terrorist group banned in Russia and many other countries