The Spanish brand Massi raised a concern, saying that Messi and Massi were almost identical visually and phonetically and some people would find it difficult to tell the two apart, but the EU General Court disagreed.
The soccer "player's fame counteracts the visual and phonetic similarities" with the other brand, the EU General Court said, in a decision in Luxembourg on Thursday.
"Mr. Messi is, in fact, a well-known public figure who can be seen on television and who is regularly discussed on television or on the radio," the court ruled.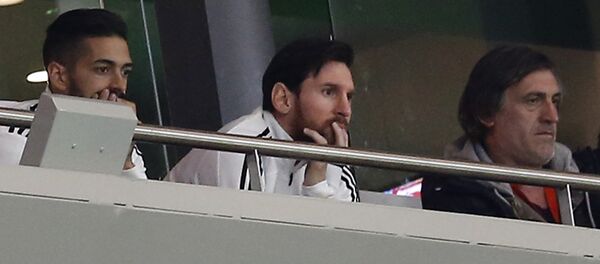 According to the court's decision,
Messi
should get the EU trademark for the logo, which consists of an emblem featuring the letter M with the name Messi underneath.
Messi has fought since 2011 to get the EU trademark rights for the logo, which is used for sports clothing and shoes.
The football star is a world renowned player, having scored his 600th professional goal last month. He is also the record four-time world player of the year.
Recently it became known that Messi has overtaken Cristiano Ronaldo as the highest earning football player in the world, according to the France Football magazine. 
Messi is earning 126 million euros ($154mn) in salary, bonuses and commercial revenue for the current season, while his great Real Madrid opponent is making 94mn euros.