"I invited Russia's President Vladimir Putin and the head of its government, Dmitry Medvedev, who decreed in 2008 to recognize South Ossetia's sovereignty," he told the Izvestiya newspaper.
In an interview out Saturday, Bibilov said the celebrations of the tenth anniversary would be attended by several other leaders, including from Georgia's other breakaway region of Abkhazia.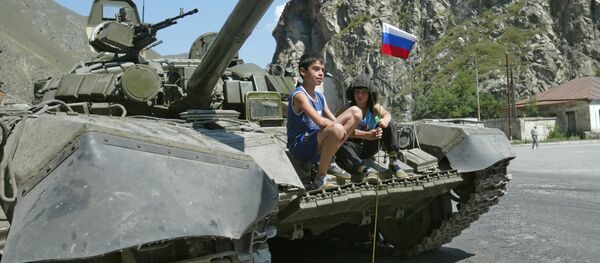 South Ossetia declared independence after a military offensive by Georgian troops in August 2008 to regain control of the region partially destroyed its capital. Russia's troops moved in to protect many of its citizens there.
Medvedev, then president of Russia, signed a decree recognizing South Ossetia's independence on August 26. This caused Georgia to cut diplomatic ties with Russia. Georgia regards South Ossetia and Abkhazia as occupied territories.