"We will not repeat the sad history of the Korean War. One cannot allow the bloodshed of the Korean nation to take place again… I confirm that I will not use force," the spokesperson said quoting Kim.
According to the South Korean presidential office, the North Korean leader pledged to invite international experts to monitor the closure of the nuclear test site.
READ MORE: Kim Jong-un Ceases Nuke and Missile Tests, Trump Welcomes the Move
The spokesman quoted Kim Jong-Un saying nuclear weapons would make no sense if the agreement to end the war with the United States was reached.
"If our meetings with the United States will be frequent, and trust will be built and an agreement on integrity and ending the war reached, why should we possess nuclear weapons and live in difficult conditions?" the spokesperson said quoting Kim.
Kim Jong Un also said at the inter-Korean summit that he was determined to close up the Punggye-ri nuclear test site next month.
"North Korea will shut down its nuclear site in May. In order to ensure transparency for the international community we intend to invite experts and reporters to North Korea," the spokesperson said.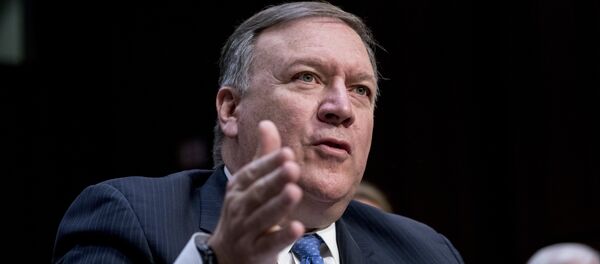 The closure of North Korea's Punggye-ri nuclear test site could take place before an upcoming meeting between North Korean leader Kim Jong Un and US President Donald Trump, the Japanese Kyodo news agency reported citing a source in the South Korean presidential administration.
Besides that, the leaders of the two Koreas also agreed on adopting the same time zone, the spokesperson said.
On Friday, Kim and South Korean president Moon Jae-in held a historic summit in the truce village of Panmunjom. The two leaders signed a joint declaration, agreeing to take measures to support international efforts aimed at denuclearization of the Korean Peninsula and proceed with reunion programs for the separated Korean families.