Donald Trump has called the situation around the Iran nuclear deal "unacceptable" in the light of Israeli Prime Minister Benjamin Netanyahu's statements that Tehran has been running a nuclear program since inking the JCPOA in 2015.
READ MORE: Putin, Macron Back Preservation of Iran Nuclear Deal
He stressed that he would not rule out that work on a new deal may start, but stopped short of specifying if Washington is determined to leave the accords, saying only that the final decision will be made public on May 12.
When asked during a joint press conference with Nigerian President Muhammadu Buhari whether he thinks that pulling out from Iran deal would send a wrong message to North Korea, Trump said, "No."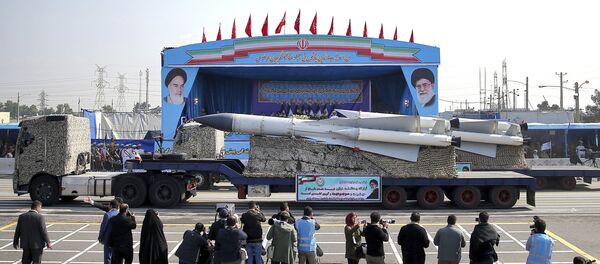 The statement comes right after Netanyahu's televised address on Tehran's nuclear activities, who said that Israelis are in possession of half a ton of secret materials, including 55,000 pages of documents, proving that Tehran is secretly developing a military nuclear project called Amad.
Trump has been a consistent critic of the Iran nuclear deal, urging Congress in January and European allies to fix the "flaws" in the agreement. The announcement on whether the US will extend sanction waivers for Iran will be made on May 12.
READ MORE: US State Secretary Says Washington Might Leave Iran Nuclear Deal in May
Iran reached the deal in July 2015, with the European Union and the P5+1 group of countries (China, Germany, France, Russia, the United Kingdom and the United States). The agreement stipulates a gradual lifting of anti-Iranian sanctions in exchange for Tehran curbing its nuclear program and allowing inspections to ensure that the nature of the program is peaceful.